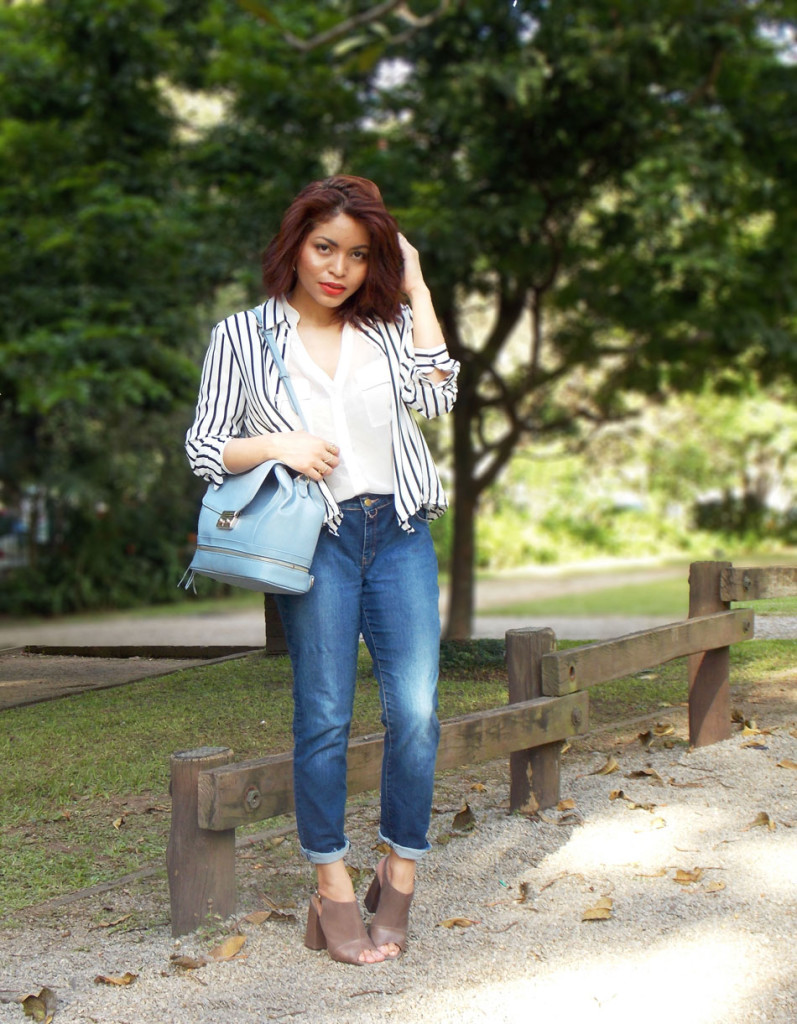 But really, when have they been out? I was coveting the vertical striped coat that's on trend right now when I remembered I had this blouse, but it felt too long and loose for my petite frame, so I went ahead and modified it. Funny enough, I think it's too short now, but at less it's wearable!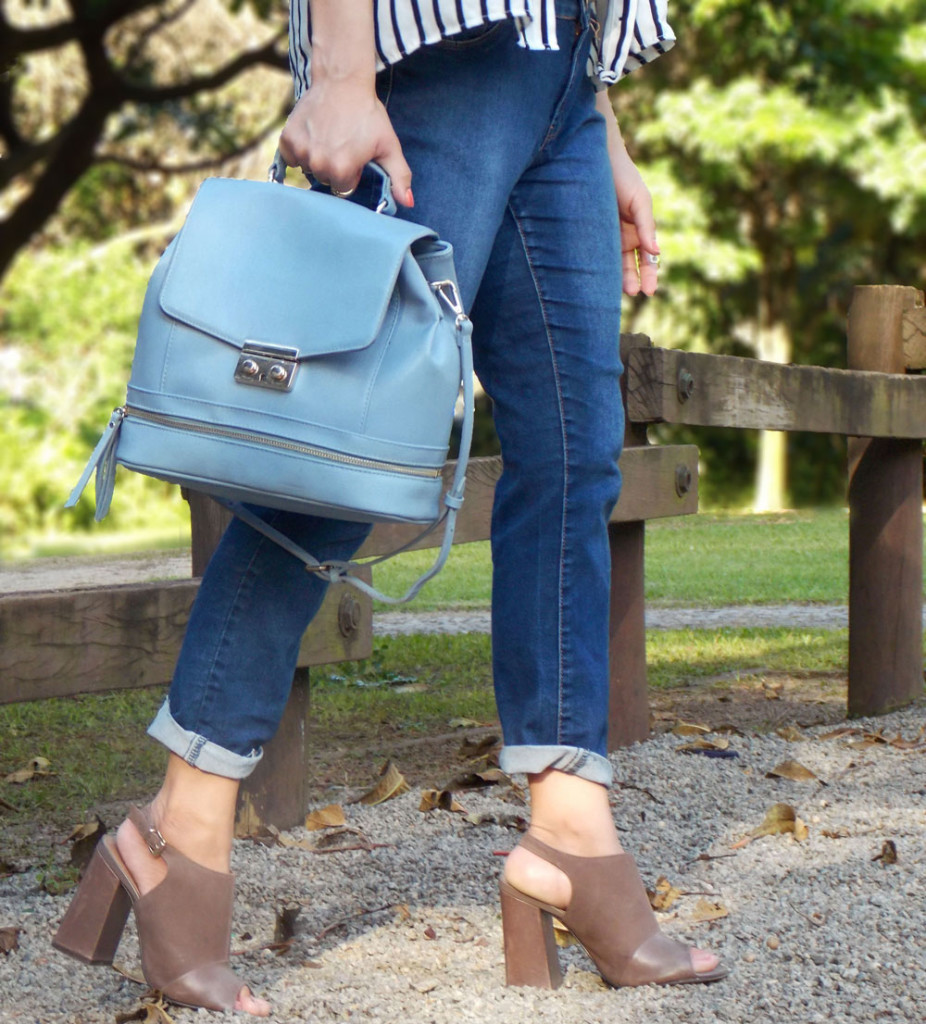 Through only a few months, this baby blue backpack has proven to have the versatility of a basic…and basics are known for working well together, even when they're not in the same color family!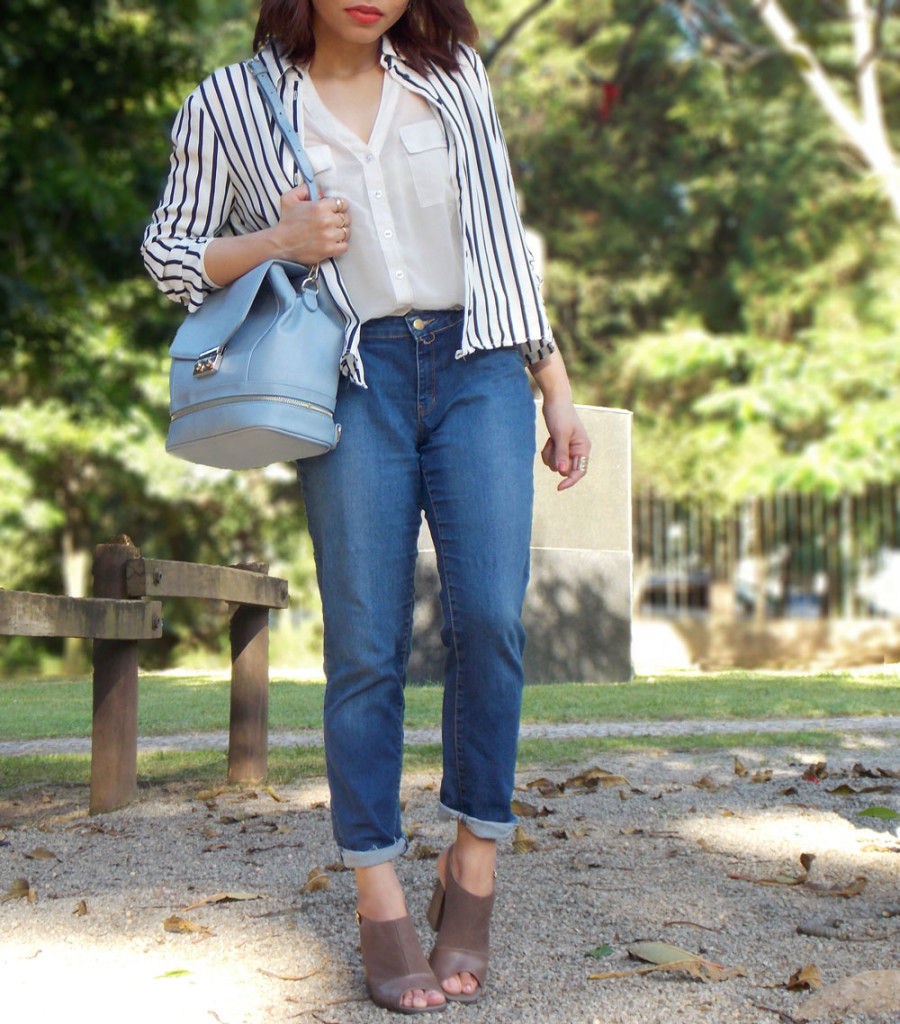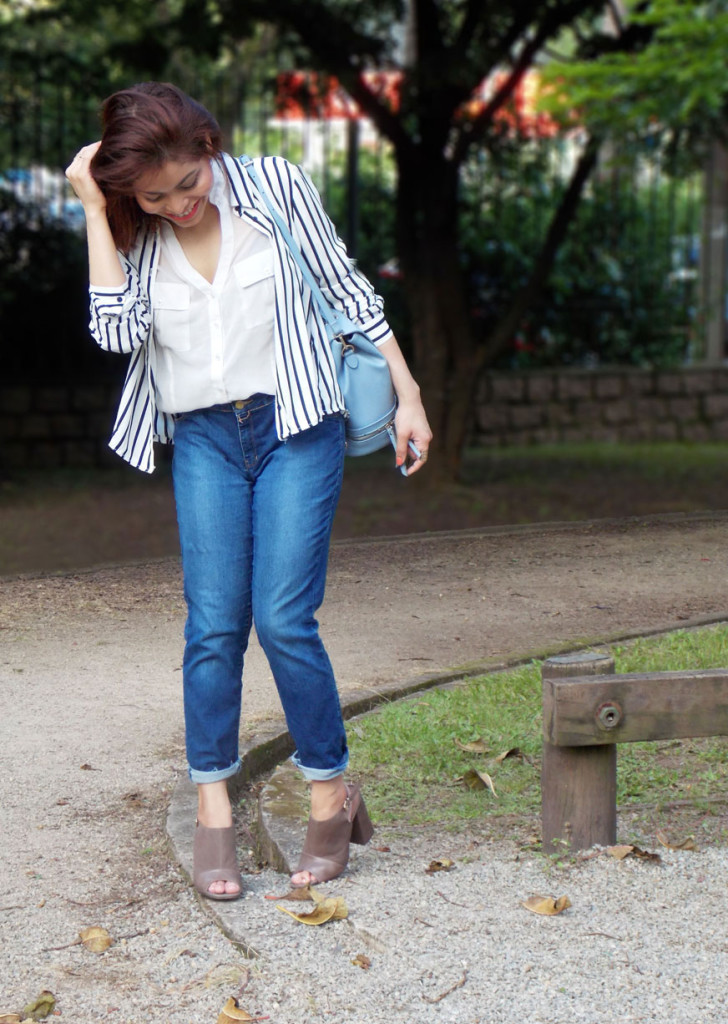 There are so many written style rules that's frankly overwhelming. I remember a teacher of mine talking about the major faux pass that wearing a brown belt+black shoes (or the opposite, I don't know) was. Most likely everyone in the class knew it at that very moment, but it took me a while to realize she was talking about me. I wasn't into fashion as I'm now, but to this day I don't think that combination was that bad.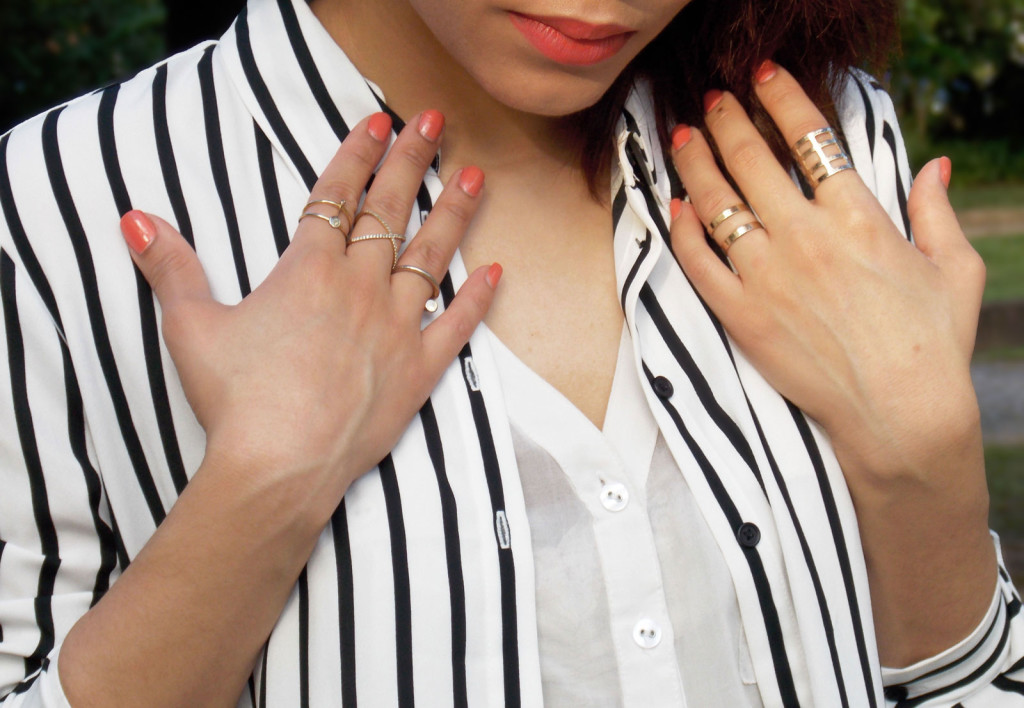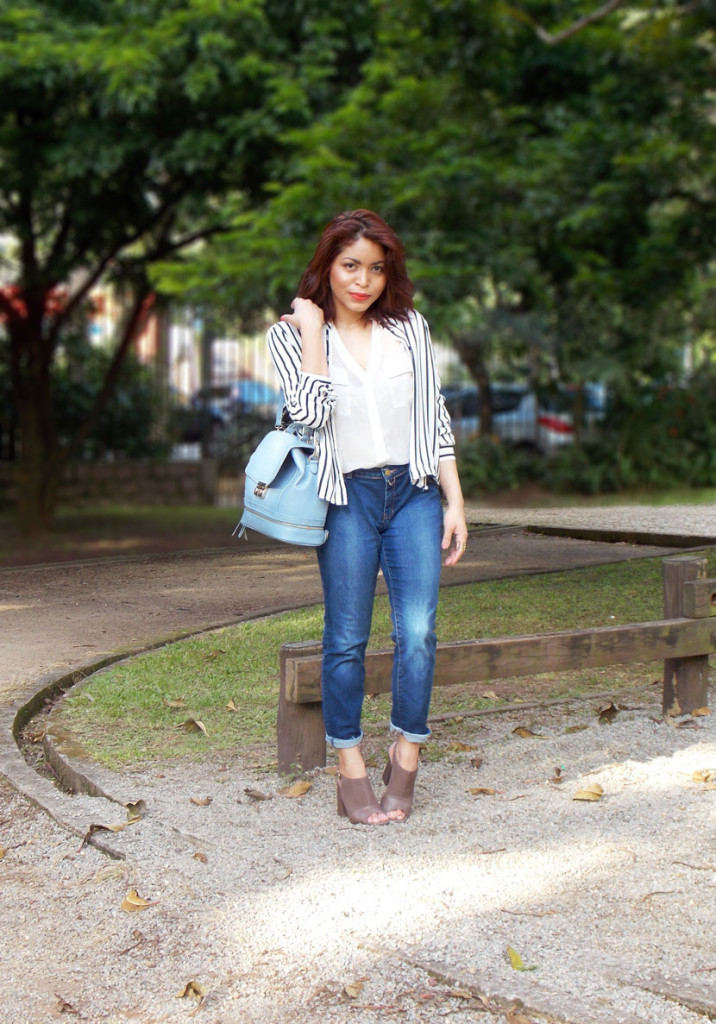 When we forget about traditional color combos and dare to mix different items on our wardrobe, unexpectedly wearable pairings can come out as a result! Or how cool silver and gold jewelry look together?