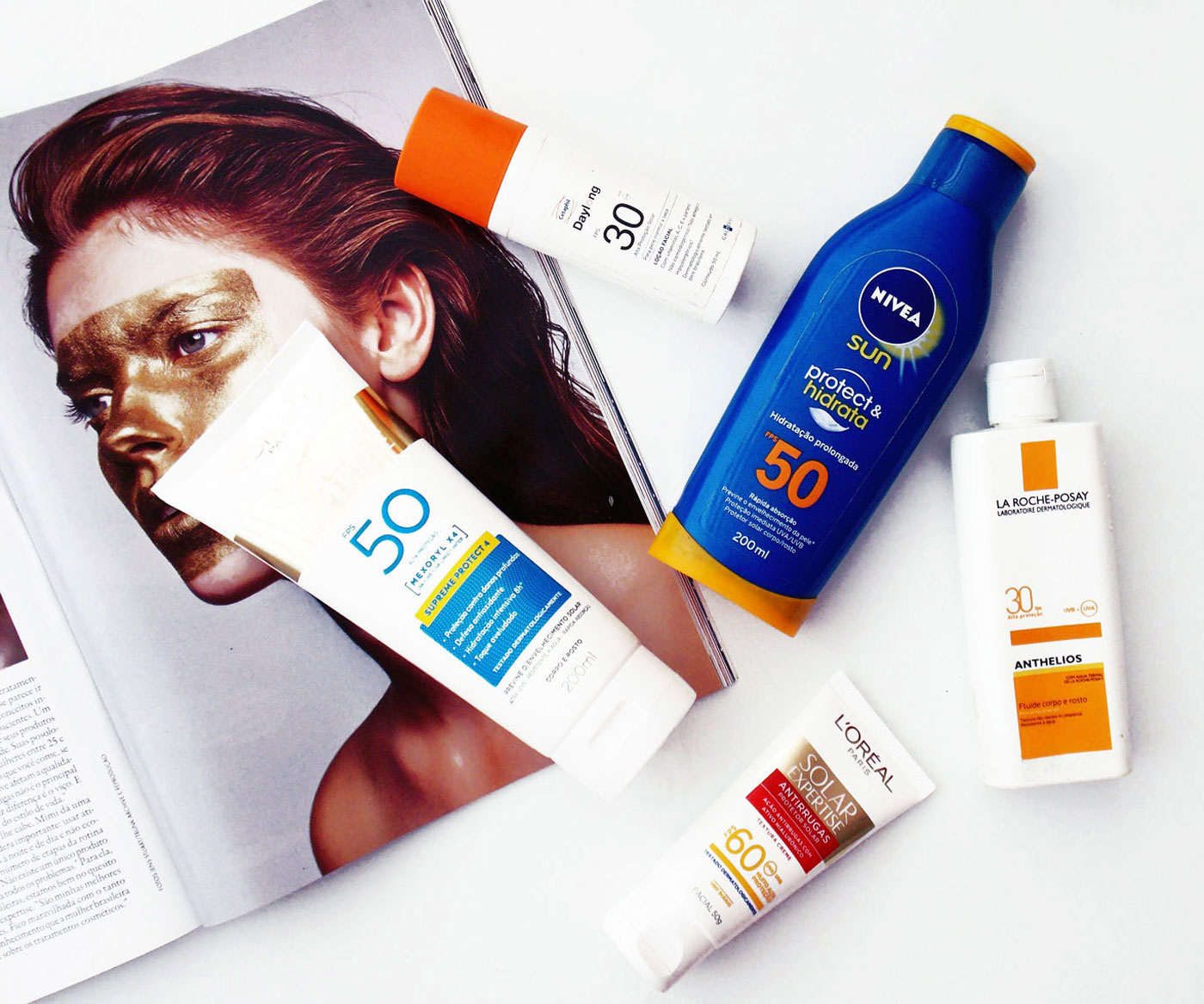 THE DANGER IS REAL
Sun radiation estimulates the apprereance of dark spots, hyperpigmentation and discoloration, provokes redness and worstens the appereance of large pores. 80% of wrinkles are caused by it, as it inflames and breaks down collagen and elastin causing lines and skin laxity. Continued exposing can also cause skin cancer.
USE IT RAIN OR SHINE
When it's gray outside we feel less the infrared radiation, but clouds can't filter the ultraviolet rays, so skipping sunscreen is a huge no-no. Use it indoors too: at less you live in a bunker, they can still hit you at home.
QUEMICAL VS. PHYSICAL

Chemical or synthetical ingredients (avobenzone, oxitane, octinoxate, homosalate, octocrylene, octisalate, oxybenzone, mexoryl SX and SL), filter the rays once they get into the skin.
Physical or mineral ingredients (Zinc Oxid, Iron Oxide, Titane Dioxide) act like a shield that blocks sun rays inmediatly. Go with micronized (milled) formulas to avoid white casp.
READ YOUR LEVEL

Yes, level. SPF stands for sun protection factor, but it only measures UVB rays, the ones that attack skin's superficial layer and help spread cancer. 30 is the minimun requiered for everyday according to the American Dermatologic Association and keeps at bay 92% of UVB, while 50 protects from 97%. 100 only offers 0,7% more, so they've been progressively banned from the market.
UVA rays, the direct responsibles for penetrating skin causing celular damage, aged skin and cancer, aren't measured in SPF. Some brands use a star rating system to indicate the protection against them.
Broad-spectrum protects you from both kind of rays.
SPF FOR YOUR TYPE OF SKIN
Do you suffer from dryness? Pick a formula that contains ceramids. Avoid sprays, as they generally contain tons of alcohol which dries skin out.
Oily skin? Stick to the oil-free product rule and pick a mattifying formula, preferably on a stick presentation.
Dealing with melasma? Iron oxide works better against it.
Sensitive type? Go with physical sunscreens and look for calming ingredients, such as chamomile and green tea.
Acne prone? Go oil-free and make sure the label says it's non comedogenic. Octisalate (Octyl salicylate) can also help with the problem.
APPLY IT RIGHT

Start by shaking the bottle to activate the ingredients. Distribute approximately a tea-spoonful on the face and gently dab (avoid rubbing).
Apply over the neck, behind the ears, betwen the eyes, on top of the eyebrows and the hairline, above the lips, on the nose and around the nostrils.
For the body you'll need the amount of shot glass.
If you are going outside do this 30 minutes before.
Not sure if you've applied enough? Apply a second coat, especially when using spray formulas to make sure it's even. 3 cm is the ideal distance when applying a spray.
Never apply on wet skin.
The general recommendation is to reapply every three hours.
WATERPROOF FORMULAS CAN BE TRICKY
Depending on the formula, they can only prolongate the time of protection from 40 to 80 minutes once you're wet. Reapply after sweating or swimming.
The oily ingredients contained in them tend to stick on the skin clogging pores, which causes and agravates acne. Avoid this by exfoliating and cleansing properly at the end of the day.
MAKEUP IS NOT SUNSCREEN
You can apply a foundation or powder with SPF to enhance protection, once you've applied your sunscreen. But it in any shape, way or form it can replace it.