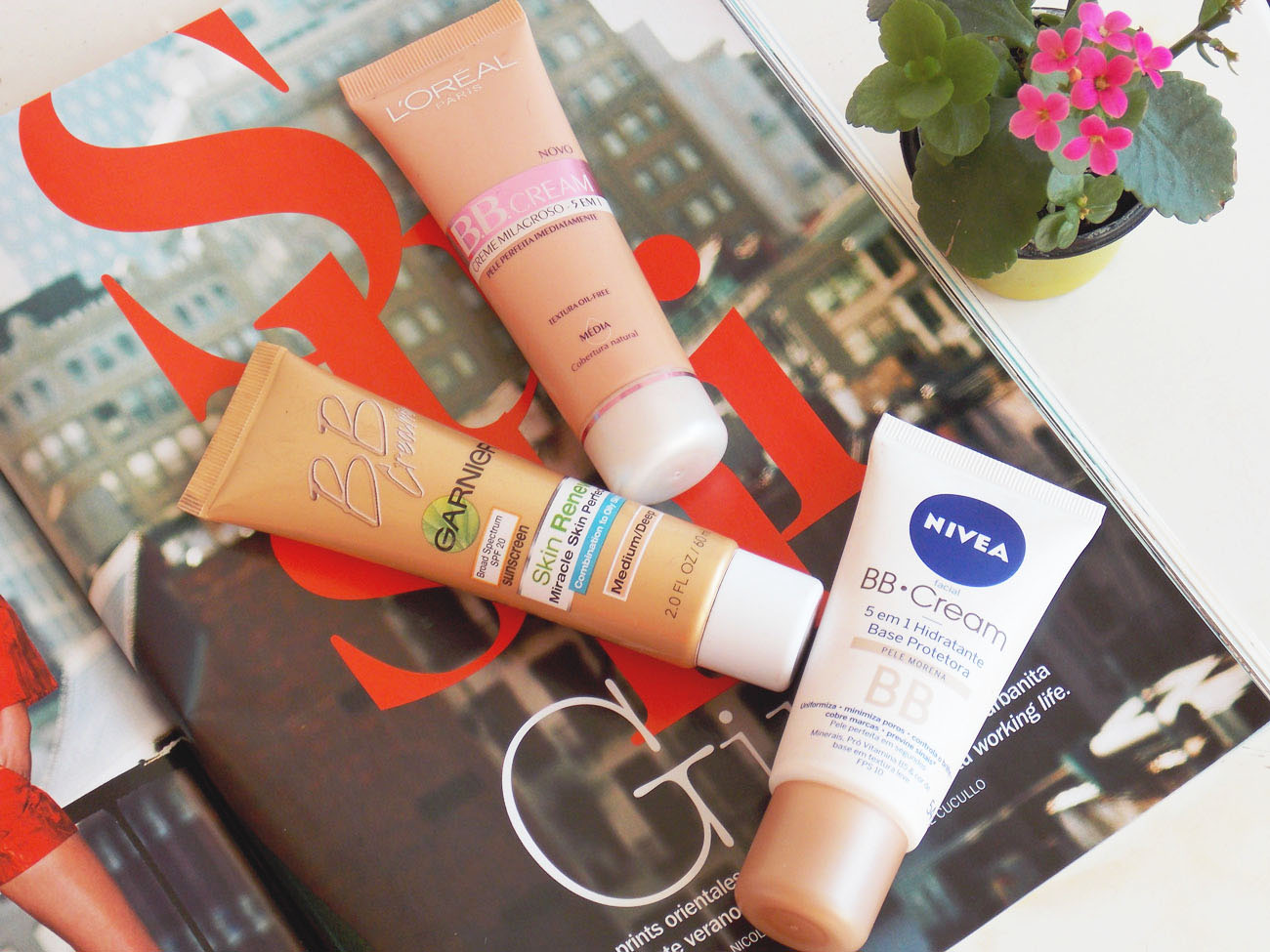 When the BB Cream boom happened I though it was just an excuse to sell us tinted moisturizer with a different name and a little sunscreen added. And partly it is, but then curiosity (and the marketing) hooked me up and I decided to give it a try.
At first I doubted that they could work for me because I have dark spots and acne marks but I learned that when it comes to everyday makeup it's best to start with a light product as a foundation (and I actually haven't used foundation in a while now). The trick is to let concealer do the heavy work on those specific areas that need more coverage, not only you'll look more natural but will avoid the odious cakey effect.
These are the BB Creams I've tried so far:
Garnier Skin Renew BB Cream Miracle Skin Perfector
I usually love Garnier's products but this BB Cream is the exception; the coverage is so light that it fades away in a matter of few hours leaving the imperfections in evidence. The texture is very liquid so it can easily slip and end up staining your clothes, sheets, etc, while applying.
Some girls hate its smell but I kinda like it, my biggest problem with this product was that it made me breakout. It even made my mom breakout which is crazy because she never breaks out and her skin is dry. I tried the combination/oily skin version but unfortunately the story was no different.
L'oreal Paris BB Cream Miracle Cream
I guess brands love to include the word miracle on their BB Cream labels.This is my favorite; not only suits the better on my skin tone, but it's super easy to blend and has a discreet scent. I like to apply two coats and it still feels light and looks natural.
After a few hours some oiliness begins to show up so if you have very oily skin maybe this won't be a good idea. It's not as liquid as the Garnier one but you still need to be careful to not wast any product.
Nivea BB Cream
I think this is the improved version of Nivea's tinted moisturizer I used as a teenager. I remember that it was heavy, sticky, difficult to blend and had a very strong smell. This one leaves a peachy skin effect, it's "heavier" than the others and covers the most but if you suffer from large pores then probably it won't be enough to cover them.
The variety of tones of BB Creams is very limited. At less here in Brazil there are only two colors: light and dark. The one I'm using is the dark and trust me, it's anything but dark so there's really no option for darker skins with this product. It's a little bit dark for me and looks yellowish on my chin so I need to blend it very well but after a few seconds it looks completely natural. Also, you need to work it fast as it dries immediately.
Unlike the others which SPS is 20, this one has SPF 10 but as I say here there's no makeup product that can offer you the same level of protection of sunscreen, so never skip that!
What's your favorite BB Cream?