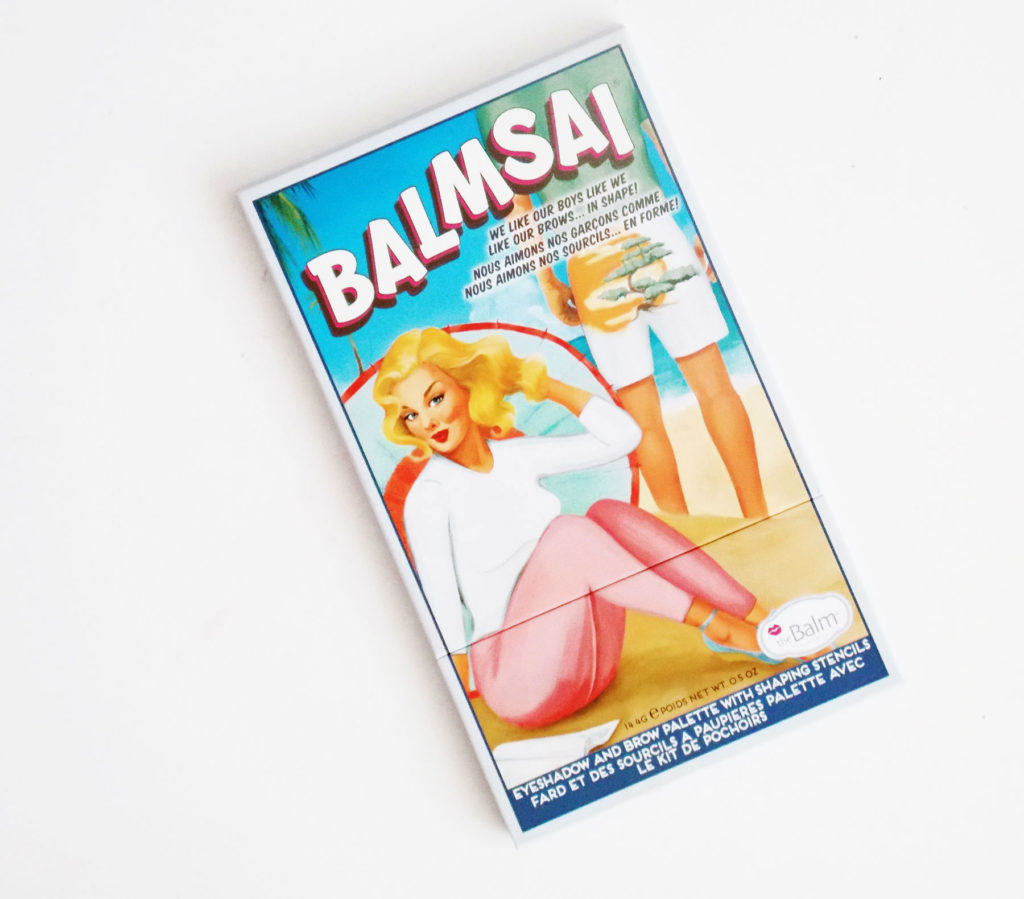 theBalm's Balmsai palette is the ultimate beginner palette for me: you get 18 pigmented, great quality shadows in matte, satin and shimmery finishes on a cool packaging at a great price. While I still love my Nude Dude and the beautiful goldens in it, I feel like the Balmsai offers more versatility: you can go basic neutral, smokey or colorful. This could be my dessert island palette (not that I would take makeup to a dessert island, but you get the point.)
I got all my basics covered with the nudes, so I wasn't even going to get this one, but then I felt irremediably attracted by the fun shades… and was able to get in on sale so I went for it!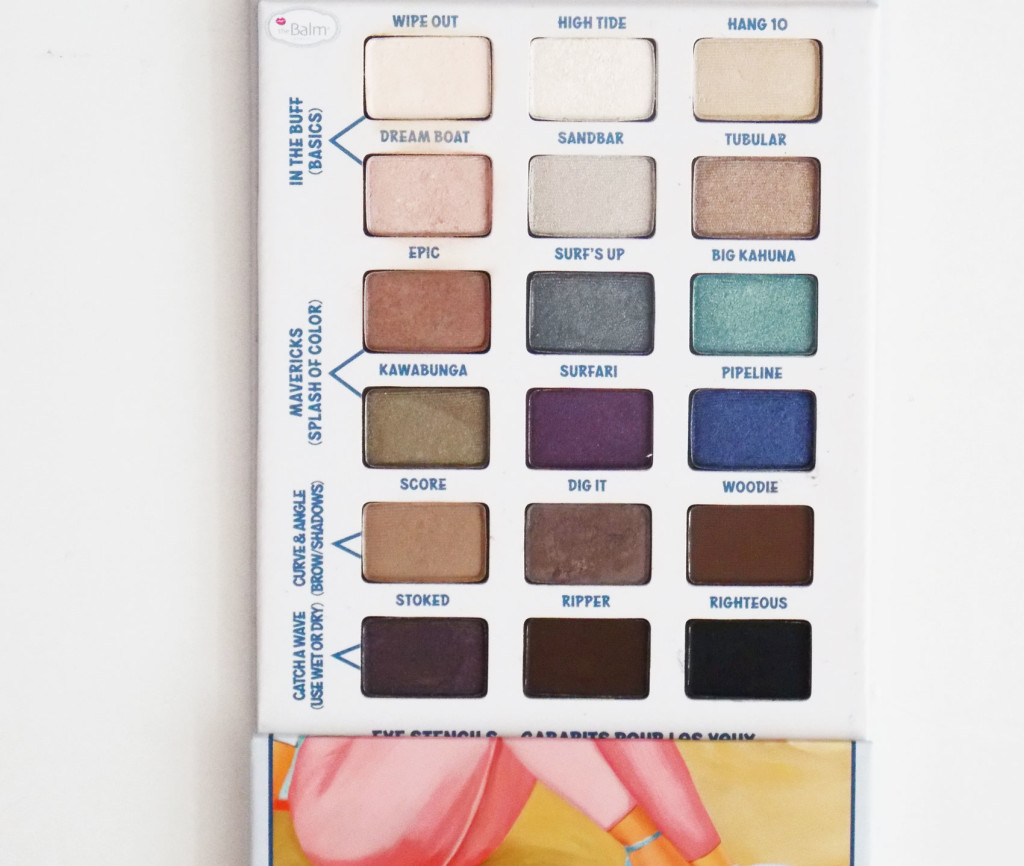 You do need to prime properly to make the most out of these shades, especially the matte ones. My favorites are Dream Boat, that to me has better color pay-off than the pinks on the Nude 'tude, and Kawabunga, a beautiful creamy goldenish green.
The one thing I'm missing is a base vanilla shade, but you can totally work with Wipe Out as a base for all your looks, this one has a subtle pink undertone. Hang 10 in the other hand, could have been a great matte, but it works beautifully as a light gold highlighter that can also be applied on the cheek bones. Tubular and Epic are versatile shades as well.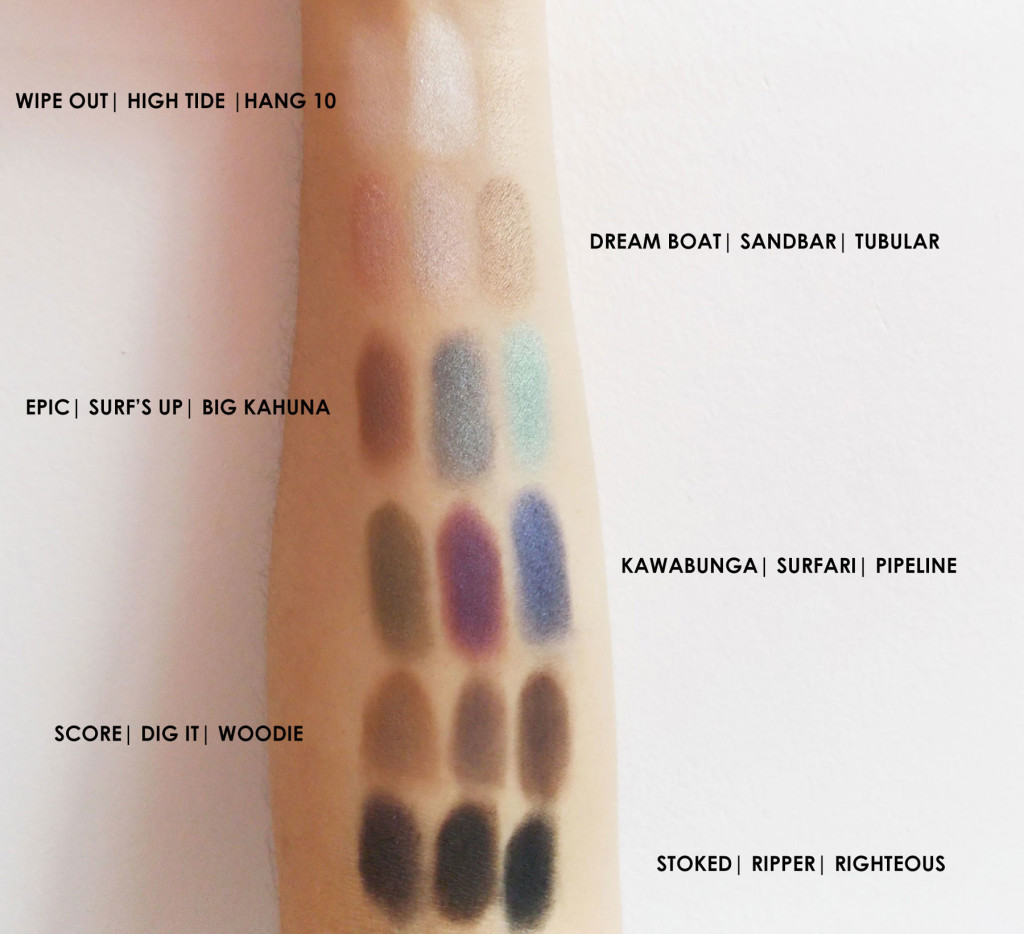 The jewel tones (Surf's Up, Big Kahuna, Surfari, and Pipeline) are all shimmery and creamy and make of this a very rounded palette: these colors can be worn season through season, look great on everyone and when done right can turn into elegant yet modern looks. Pair them with Sandbar or High Tide for an extra luminous effect.
Score, Dig It, Woodie, and Ripper are all the brown mattes you're possibly going to need and can double up as eyebrow products. Go with Righteous to eyeline and do all sorts of smokeys. Finally, Stoked is a dark shimmery brown with a berry-like undertone.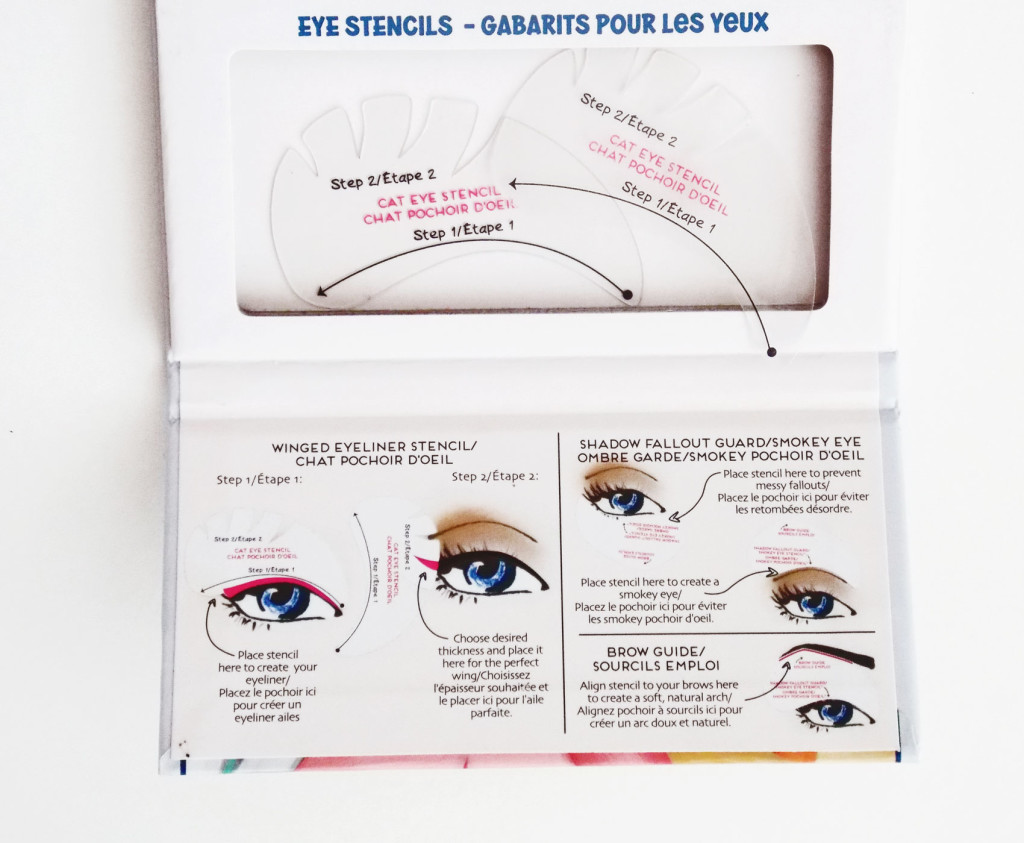 As for the stencils, you might not have the patience to use them every time or put them under the eye area to catch fallout (I certainly don't), but they can be a helpful guide if you're just starting with eyeliner and figuring out the shapes that work the best for you. I'm unsure if they can work as actual brow guides, though.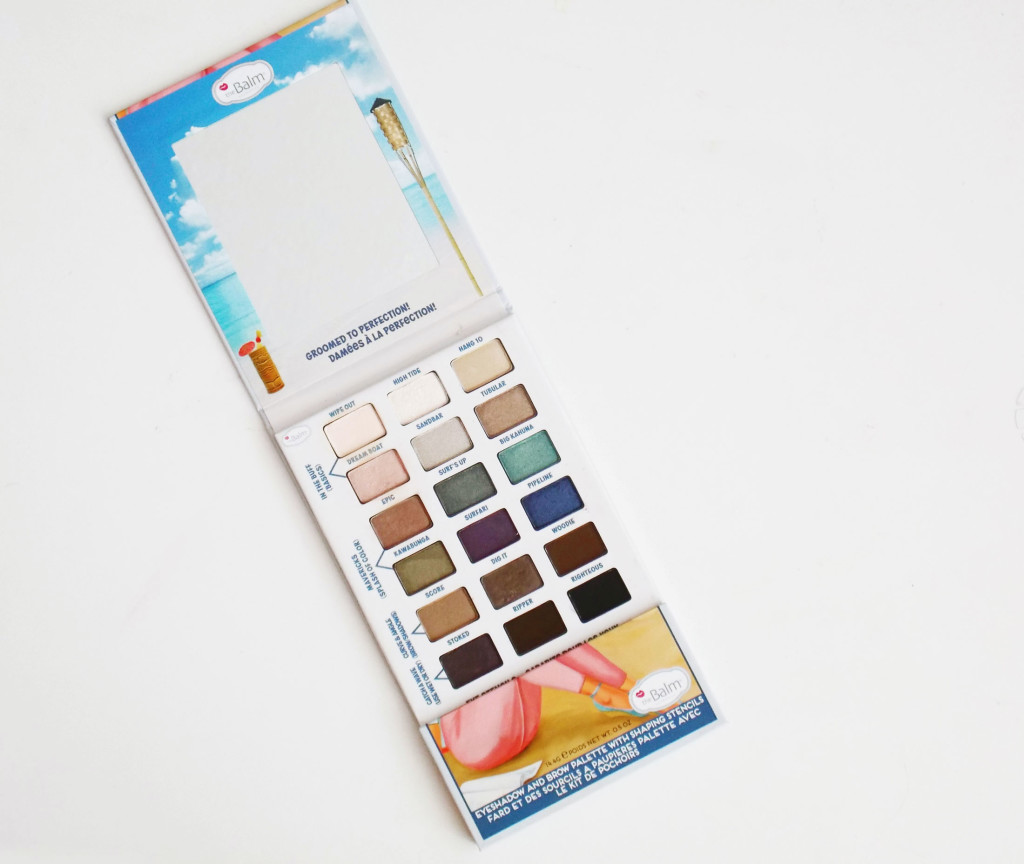 If you're looking for a versatile palette that combines neutrals and colorful tones, definetely check this one!