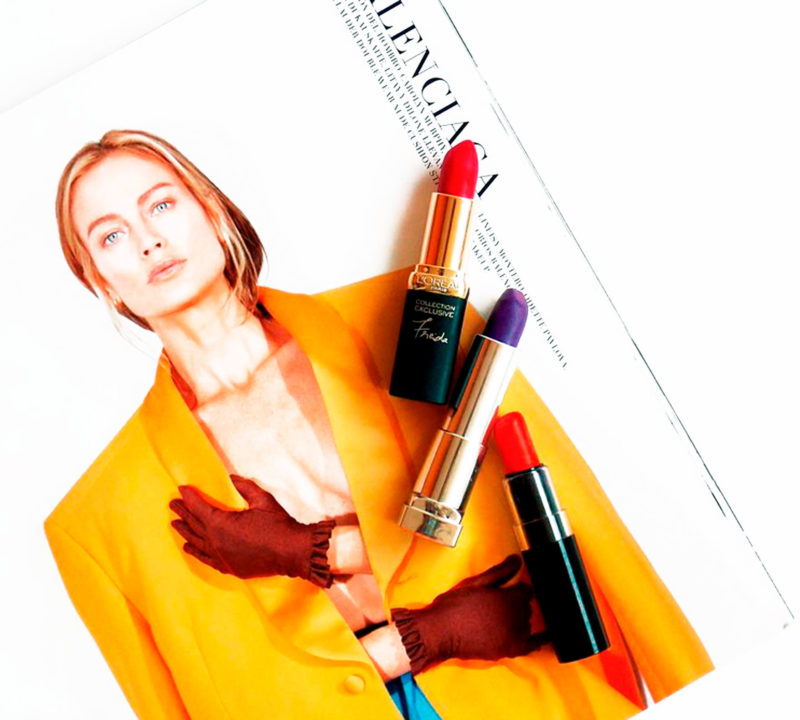 Nothing like a fun bold lippie to boost your mood! Here's how to pull it off.
PREP WORK
Apply vaseline all over your lips, wait for a couple of minutes and then gently remove the product with a damp clothwash. This will exfoliate and hydrate your lips. Plus: the color will stay put all day.
HYDRATE
If you're working with a super dry formula apply a shine-free balm underneath.
OUTLINE AND FILL IN
Fill in your lips completely with a water-proof liner in the same tone of your lipstick.
GO MATTE
 Look for a matte lightweight formula. It'll last longer.
AVOID TEETH STAINS
Blot away any excess pressing a paper tissue (or you finger tip) between the lips.
COVER THE CORNERS
Use a lip brush to correct the corners of your lips.
BRIGHT OR VAMPY
Warm reds, pinks and oranges are fun and illuminate your complexion, while deep burgundies, blackberries and cofee shades are strong and elegant. Dark colors tend to add age and look severe, so keep the rest of your makeup light and slightly warm toned to make it look fresh.
GO NEUTRAL WITH THE BLUSH TO KEEP IT BALANCED

From here you have three options:
Keep the eyes neutral so the focus stays on the lips.
Matching the color of your eyeshadow to the lips.
Daring with a contrasting shade!
EYEBROWS: KEEP THEM FRESH NOT HARSH
Let your lips stand out: it's no time for bold brows. Brush them with a brow gel that's not darker than your hair color and don't obsessed about filling every gap.
MY BOLD PICKS:
This post contains affiliate links. I get a small commission for purchases or clicks made through them.