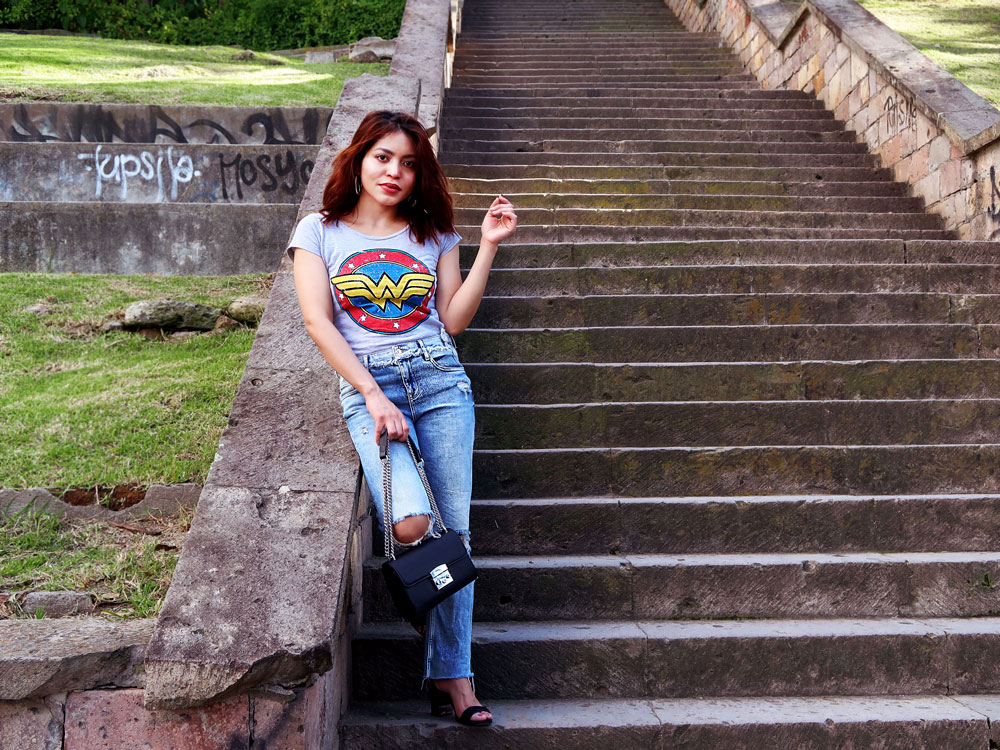 I'm not a basic tee kind of girl. I got to have my prints and I can't get enough of this one. You know I don't mind repeating, so, you'll most likely see me wearing it soon again!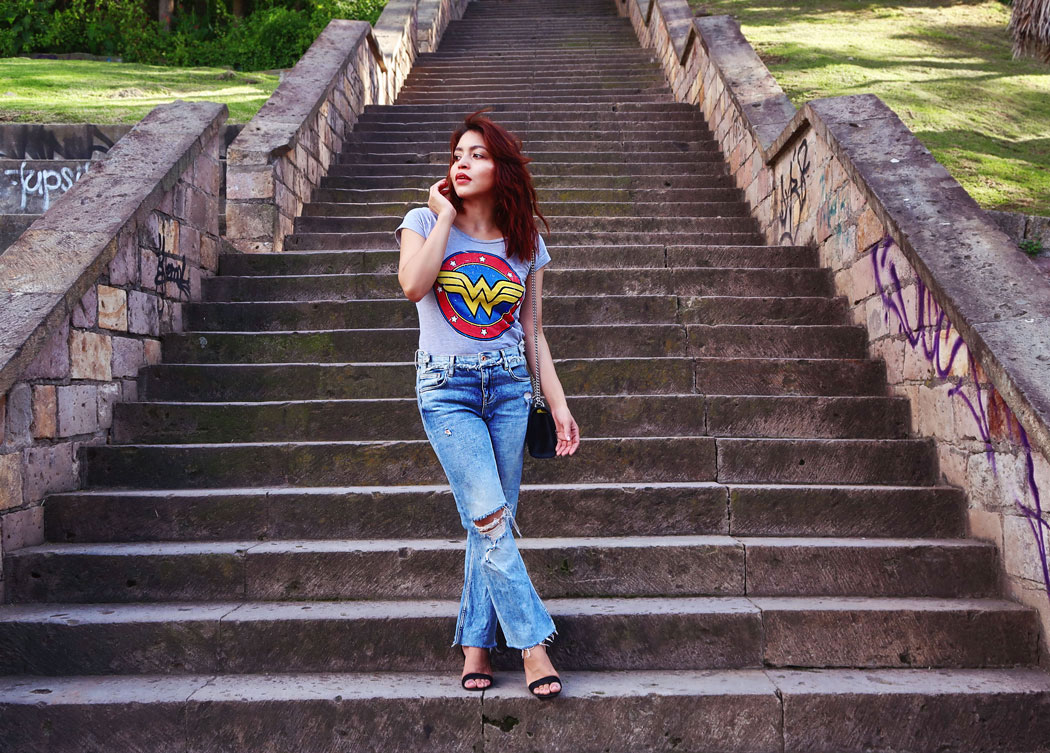 To be completely honest, my only cartoon icon (besides Minnie Mouse) was Barbie. She was always too perfect to relate with so I wasn't obsessed about her, but a particular story stook with me forever: a little black dress and a suitcase full of accessories in the trunk of her glam pink convertible took her from her morning dancing casting to piano lessons and date night with Ken. I was fascinated by Barbie's creativity and dreamt about being as stylish as her!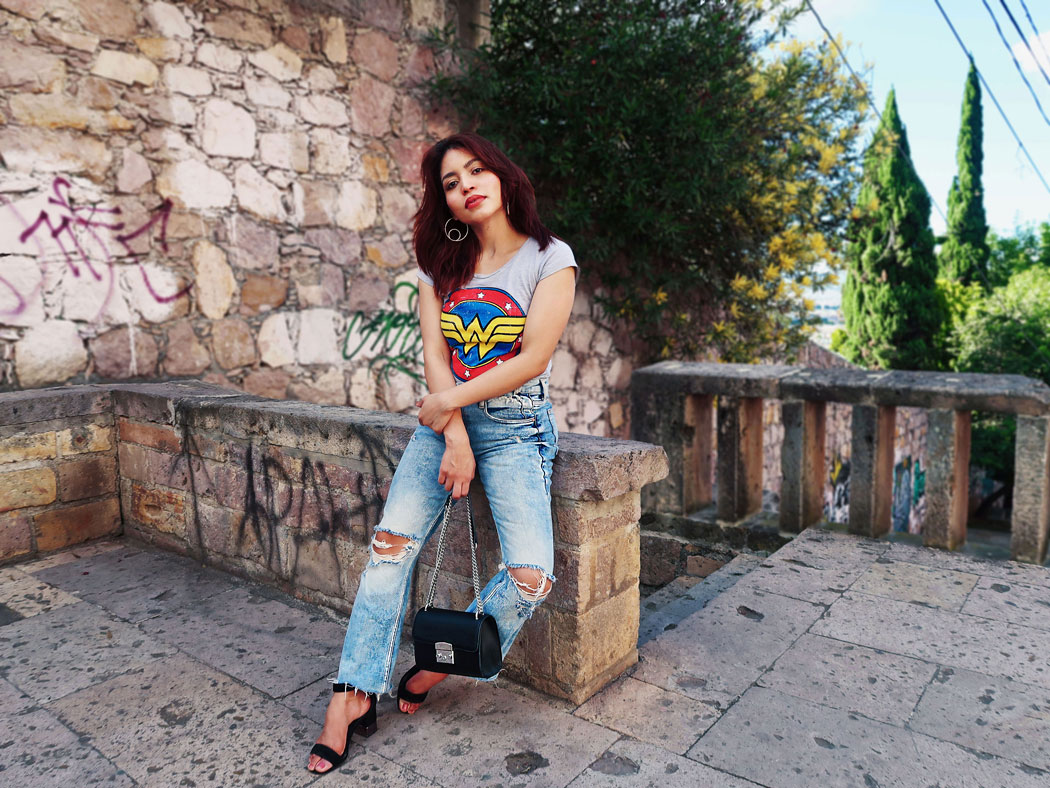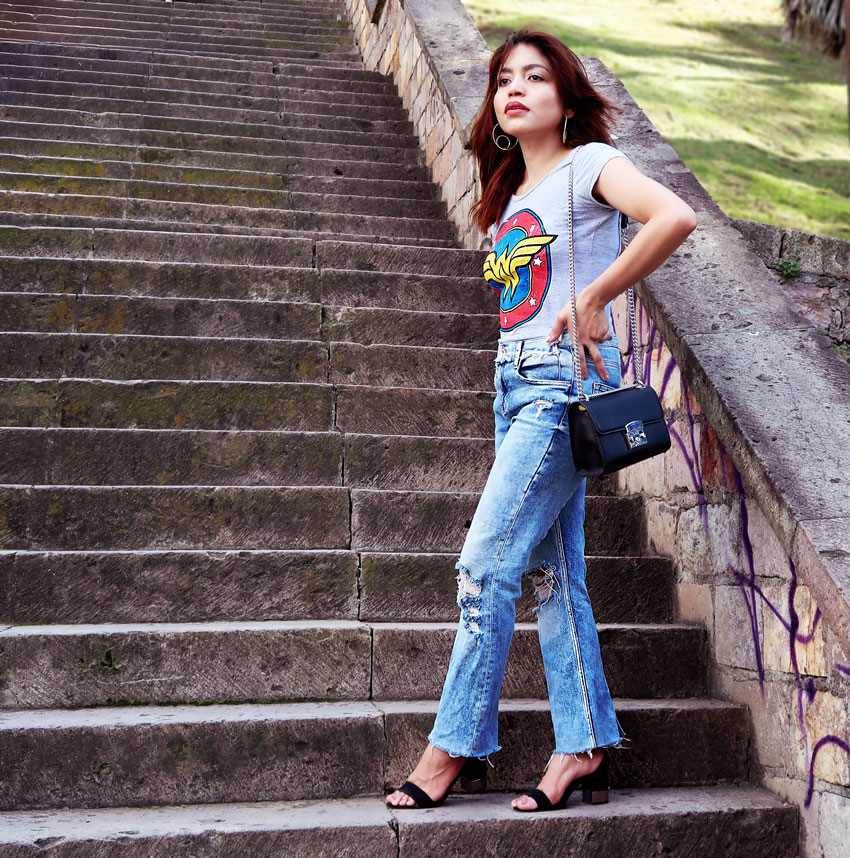 With time you grow and learn you can only be you, but to this day I treasure the versatilness of a few pieces I know I can rely on, over lots of things that don't even fit my style. Jumping into the latest trend bandwagon is a form of staying relevant in this fashion blogging world, but I don't pretend to be an aspirational blogger, I'm not here to tell what you "need" and what should or shouldn't buy. My blog isn't an endless haul, but a diary on how I work with what's in my closet!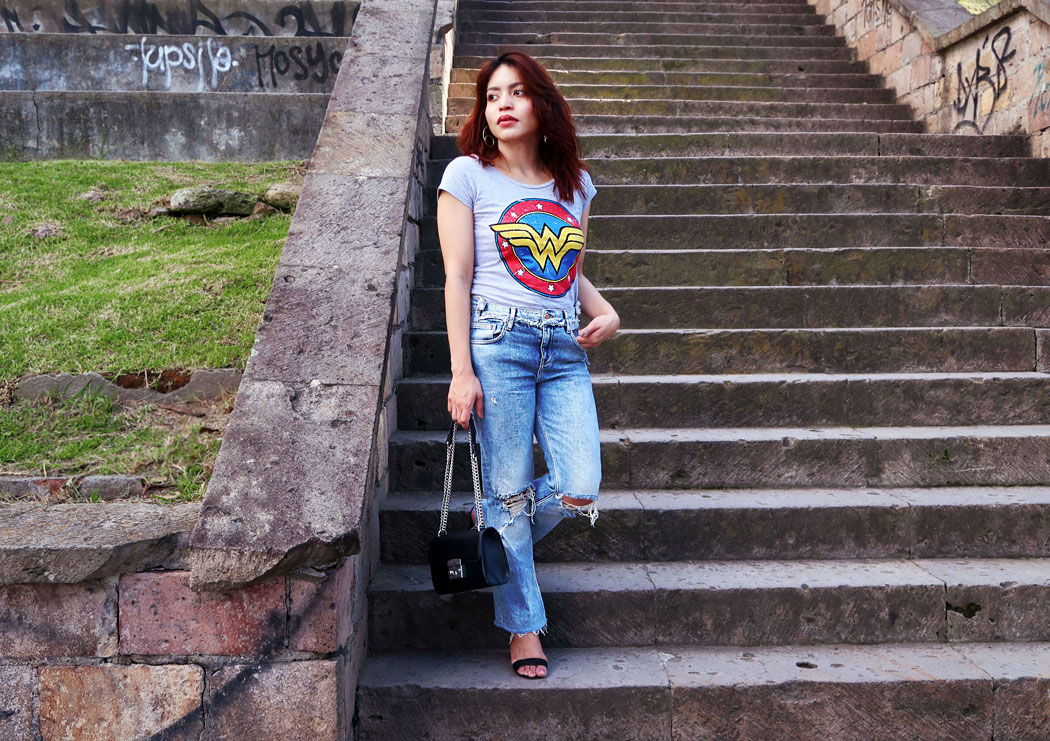 GET THE LOOK:
This post contains affiliate links. I get a small commission for purchases or clicks made through them.