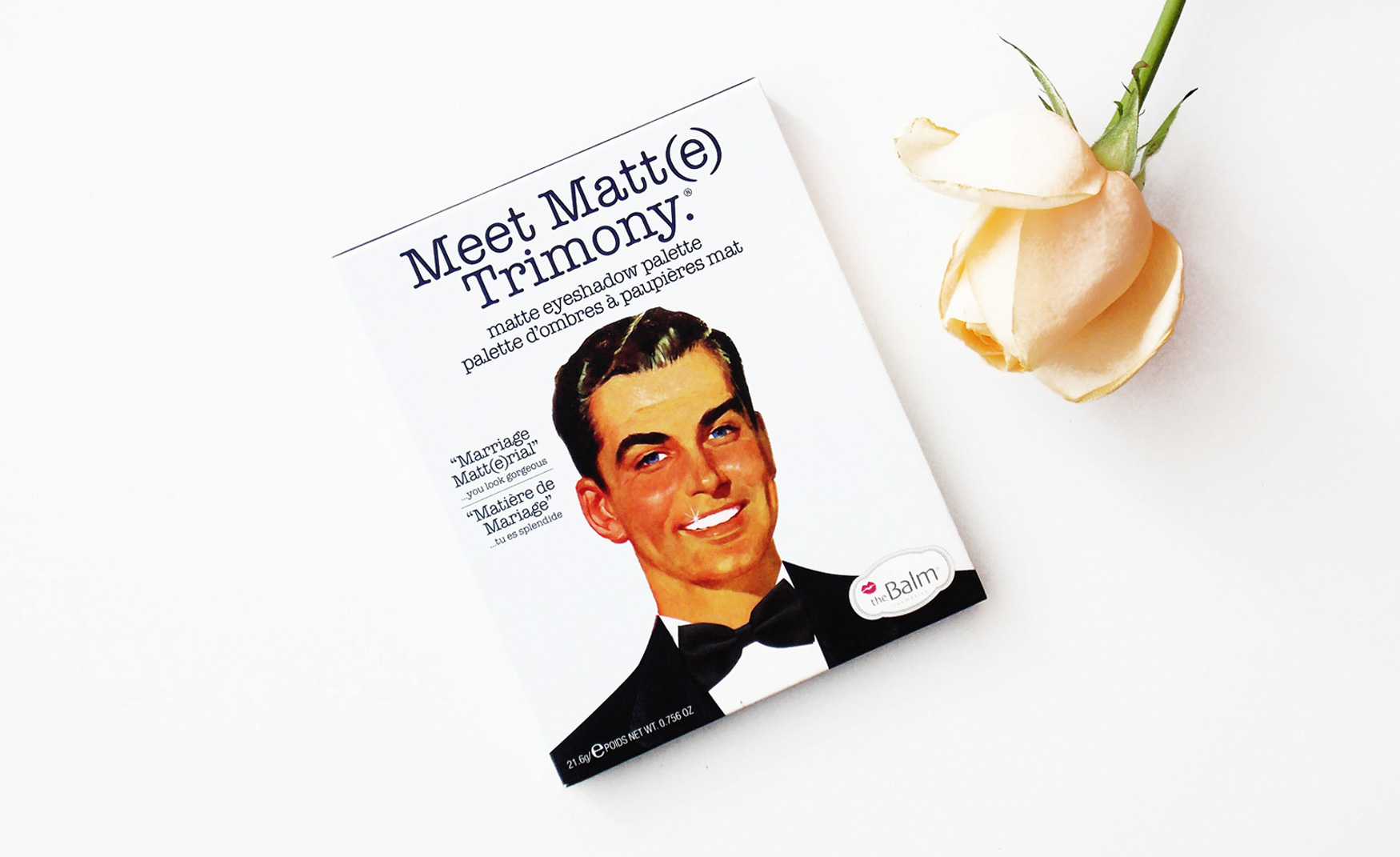 Today I'm reviewing the Meet Matt(e) Trimony palette, a super versatile palette that's perfect for quick everyday looks or more bold type of occasions.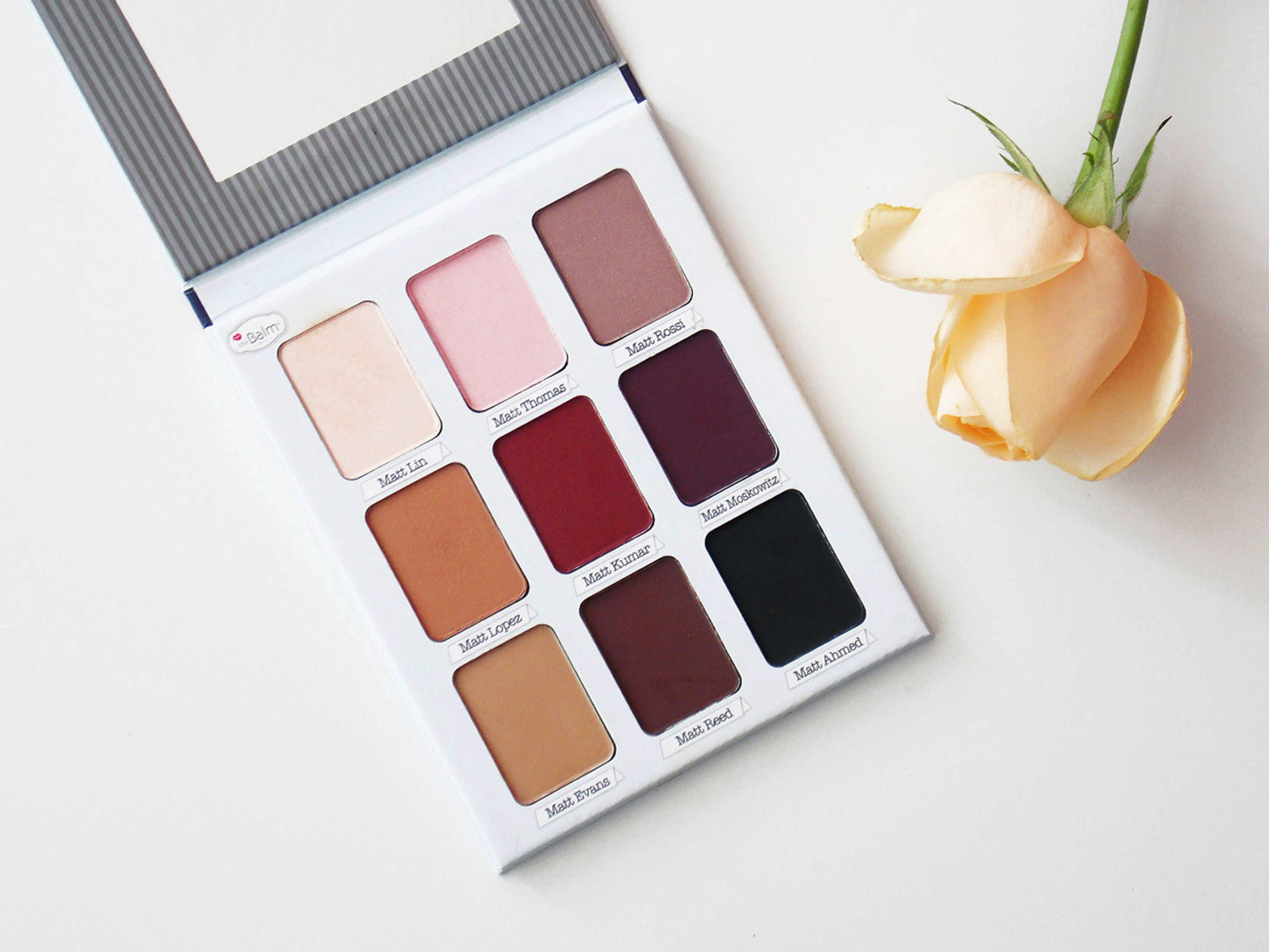 It's safe to say I'm a theBalm collector by now, and from all the eyeshadows I've tried from them (see here, here, here, here, and here), I find that these are the easiest to blend. They have a soft velvety (not creamy) texture and since they're all mattes, they last better on my lid without a primer, yet I always need to prime no matter what brand I'm using. The pans are huge, and don't let me start on the packaging, because I can't even!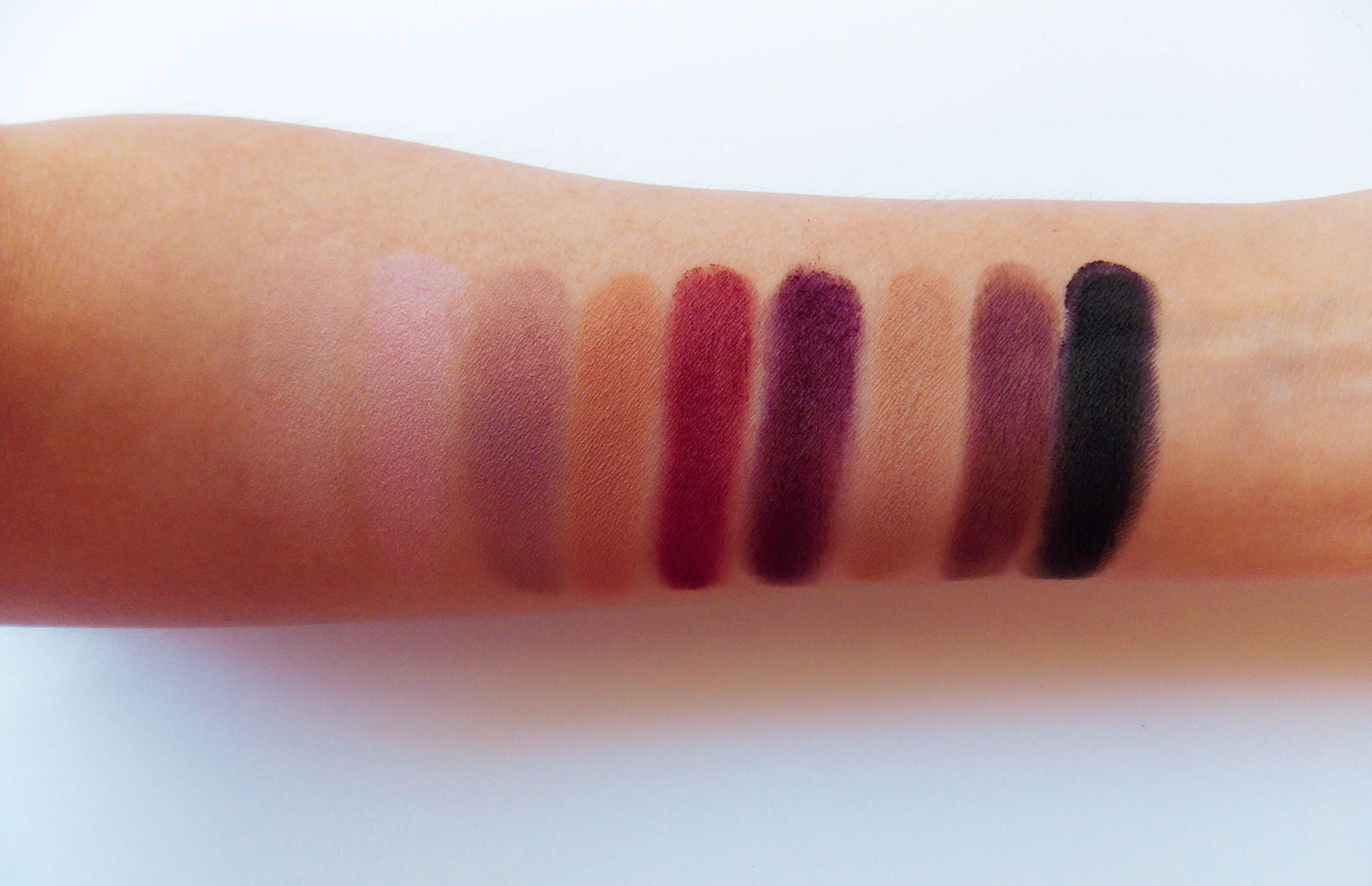 FIRST ROW
It has three cool toned shades that look natural, without being the typical nudes.
Matt Lin: There is no beige or white in this palette, but this creamy peach is light enough to wear on the brow bone, and as you can see on the swatch, it kinda matches my skin tone.
Matt Thomas: It's a cool toned light pink.
Matt Rossi: A mauvy, almost greysh taupe you can use all over the lid or as your transition.
SECOND ROW
The second row adds the uniqueness factor to the palette featuring two rich warm shades and a cool toned one.
Matt Lopez: It's a pretty warm caramel.
Matt Kumar: This brick red doesn't look overpowering once applied, so it's super wearable. You can easily build up the intensity for more drama.
Matt Moskowitz: A beautiful cool plum.
THIRD ROW
The final row has your staple go-with-everything shades, for a total of 9 eyehadows.
Matt Evans: It's a light cool toned brown when compared to Matt Lopez.
Matt Reed: A true chocolate brown.
Matt Ahmed: This carbon black rounds up the palette, making it perfect for night time looks.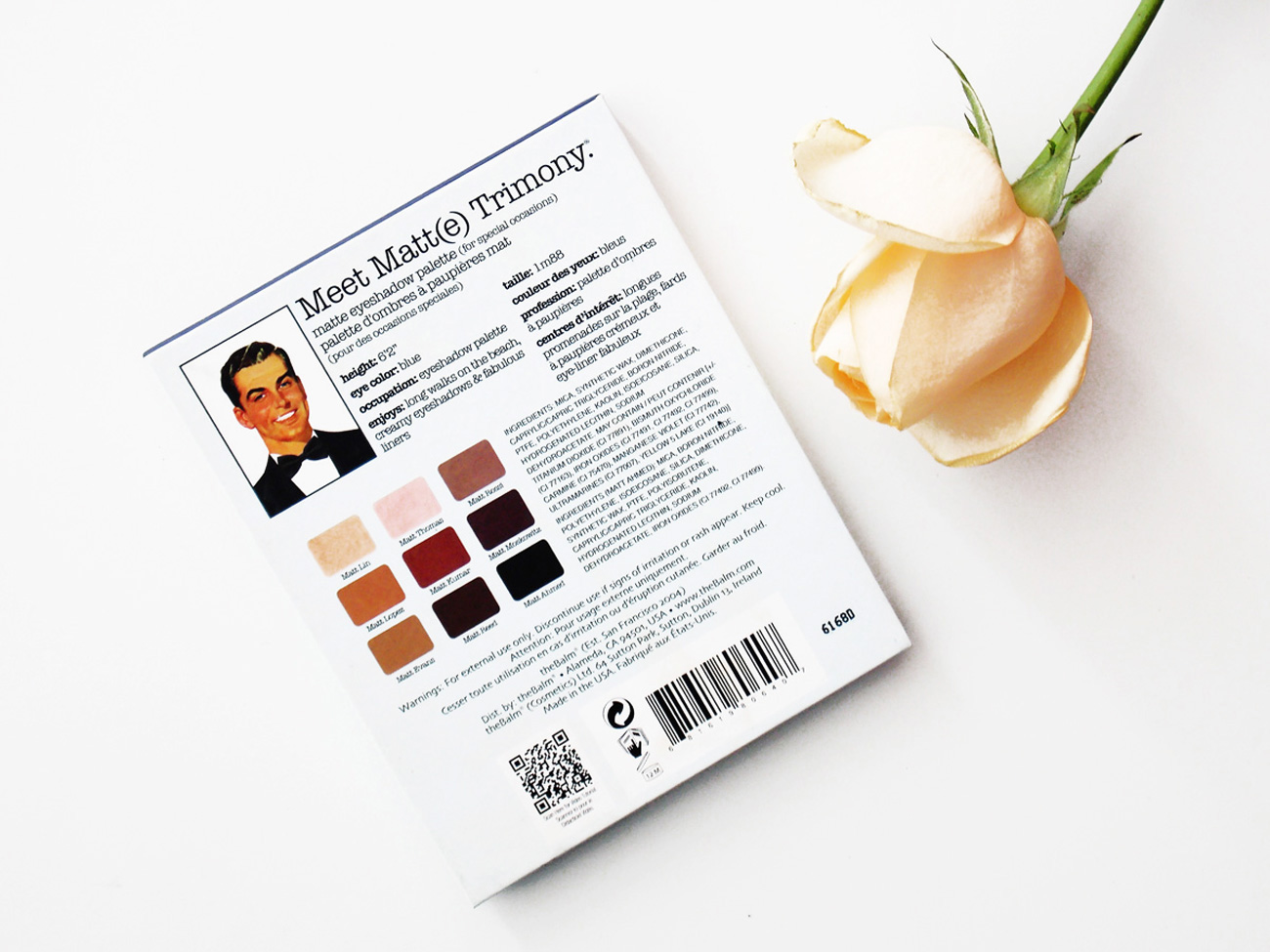 The Meet Matt(e) Trimony is a stand alone palette. Now, is it a must have? I don't think so, but it's definitely a really nice adittion to a collection of mostly neutral nude palettes. Let me know your thoughts on the comments below!
This post contains an affiliate link. I get a small commission for clicks or purchases made through it.