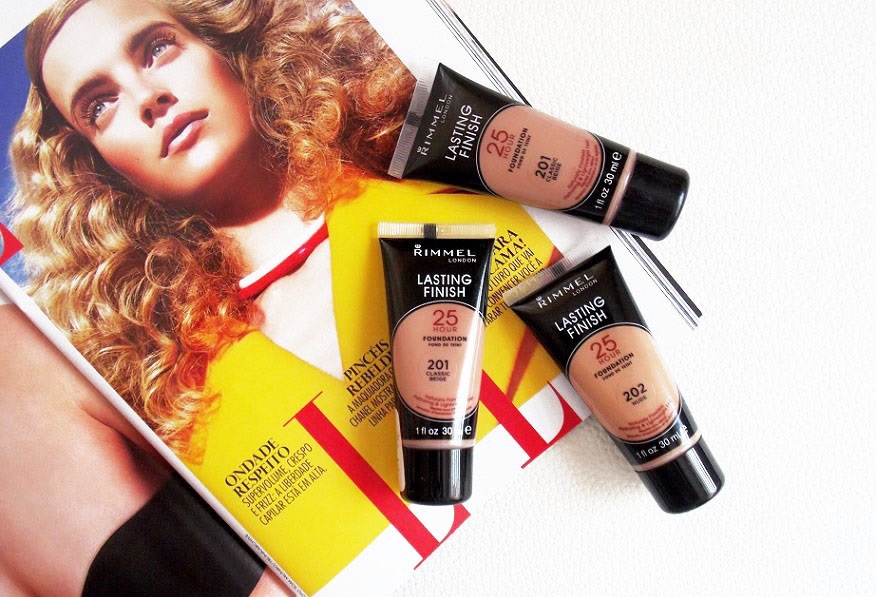 The Rimmel Lasting Finish 25 Hour Foundation has become my everyday-ride or die foundation. It's not new in the market but I never tried it before, plus, the brand isn't available in Brazil, so in this trip to Venezuela I decided to pick it up and I'm pretty happy I did!
This particular presentation is super convenient, specially for traveling, it's quite affordable and gives a fresh, natural finish you can customize according to your needs with a mattyfing powder or a hydrating primer. It has a liquidy gel-like consistency and offers medium to high coverage. Unlike most foundations that promise a full day of wear, it's not mattyfing at all, nor a pain to remove.
I'm in the shade 201 True Beige and it's my perfect match: not yellowy nor ashy. Application wise, it feels sticky and sets immediately, making it kind of hard to distribute uniformly; this is why I think it's best to work it by sections with your fingers or a sponge instead of a brush for a flawless result. It takes some minutes to dry, but once it blends with the skin it's so lightweight you don't even notice you're wearing makeup and holds pretty well without oxidizing through the day.
Now, If I'd need to wear makeup for a whole day, I'd rather reapply to keep things looking fresh, so I can't tell you if it lives to its 25 hours promise or not. I ve' wore it up to 8 hours and I only get a small amount of greasiness around my nose. If I haven't properly exfoliated and hydrated (which I find key with this foundation if you're on the dry side), I do notice it separates and creates some texture on my problematic areas where I've applied more product to make it work as a concealer. It's nothing to horrible and can be easily avoided though. Overall I do think this is a fantastic foundation that worths the try, regardless of your type of skin!
This post contains an affiliate link. I get a small commission for clicks or purchases made through it.