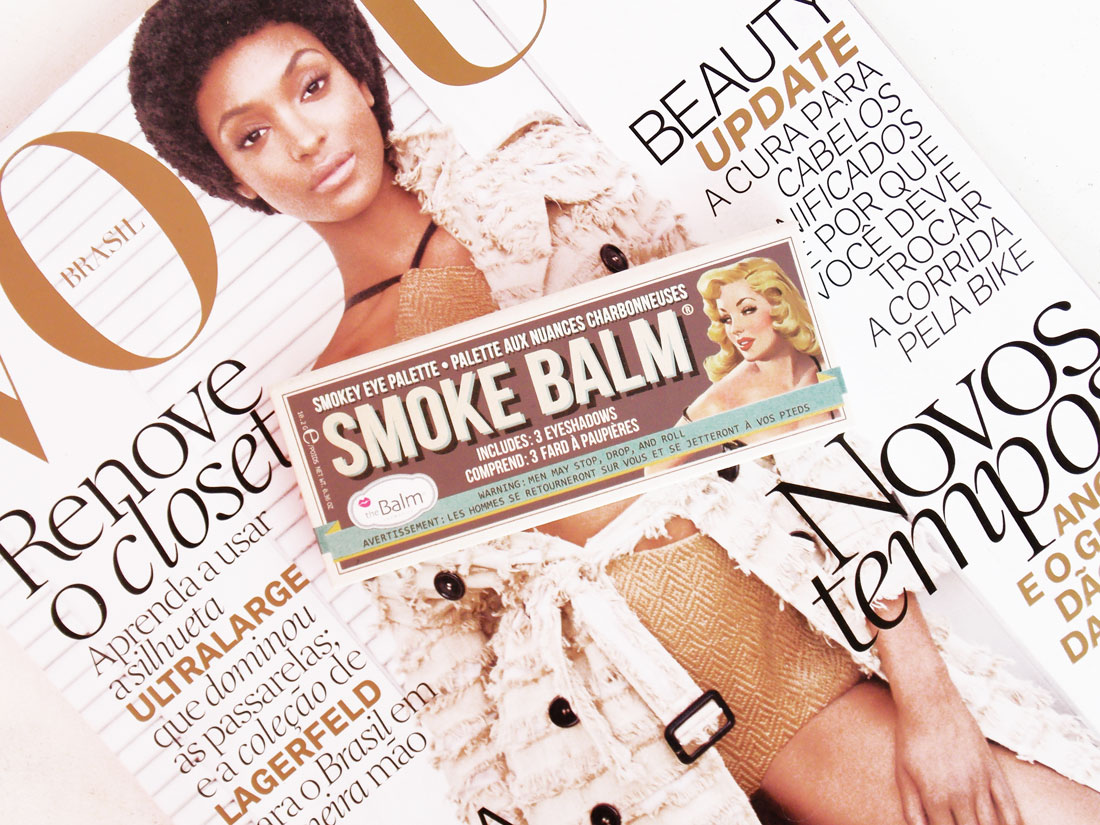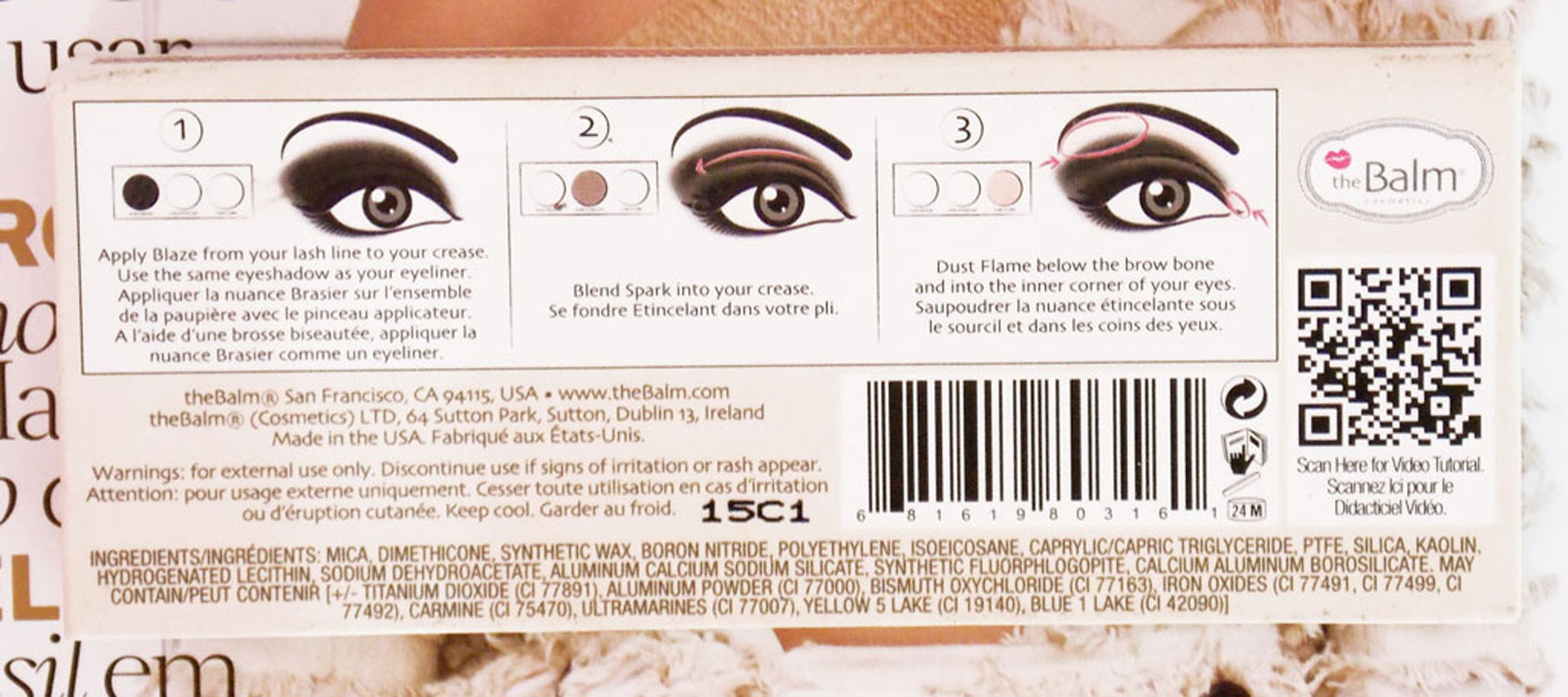 You probably already know I'm a die-hard fan of theBalm palettes. They have great quality, are relatively easy to find here in Brazil and more affordable when compared to higher end brands. Plus, they're cruelty free and their packaging is always on point. This time I'm reviewing the Smoke Balm Vol. I palette. Keep reading for my opinion and swatches.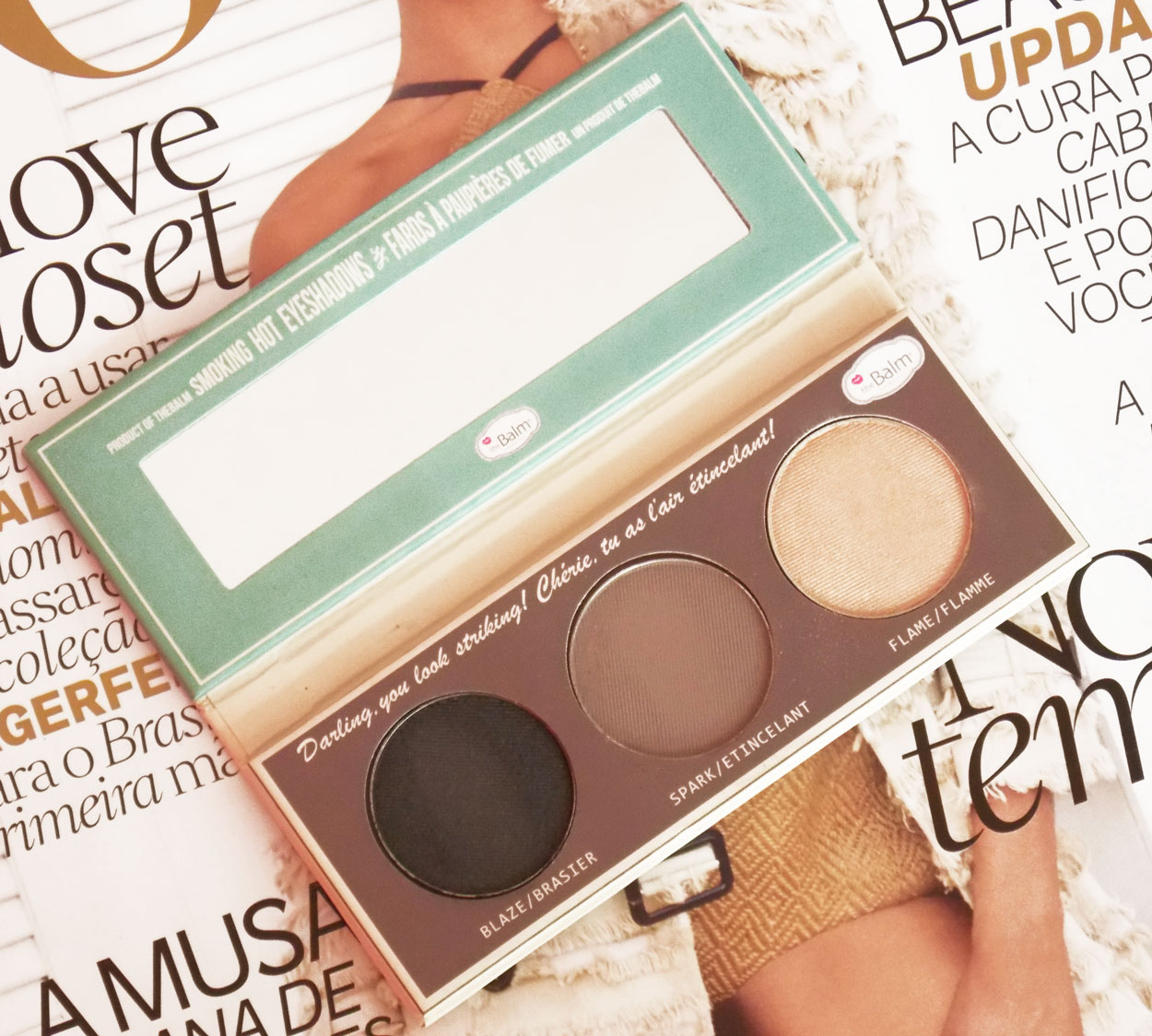 The name "Smoke" makes the concept of this trio pretty clear, while the names of the shadows and the packaging reffer us to a box of matches. They could've just skiped the mirror though, because it's too small to have an accurate look of what you're doing, even if it's just your eye makeup.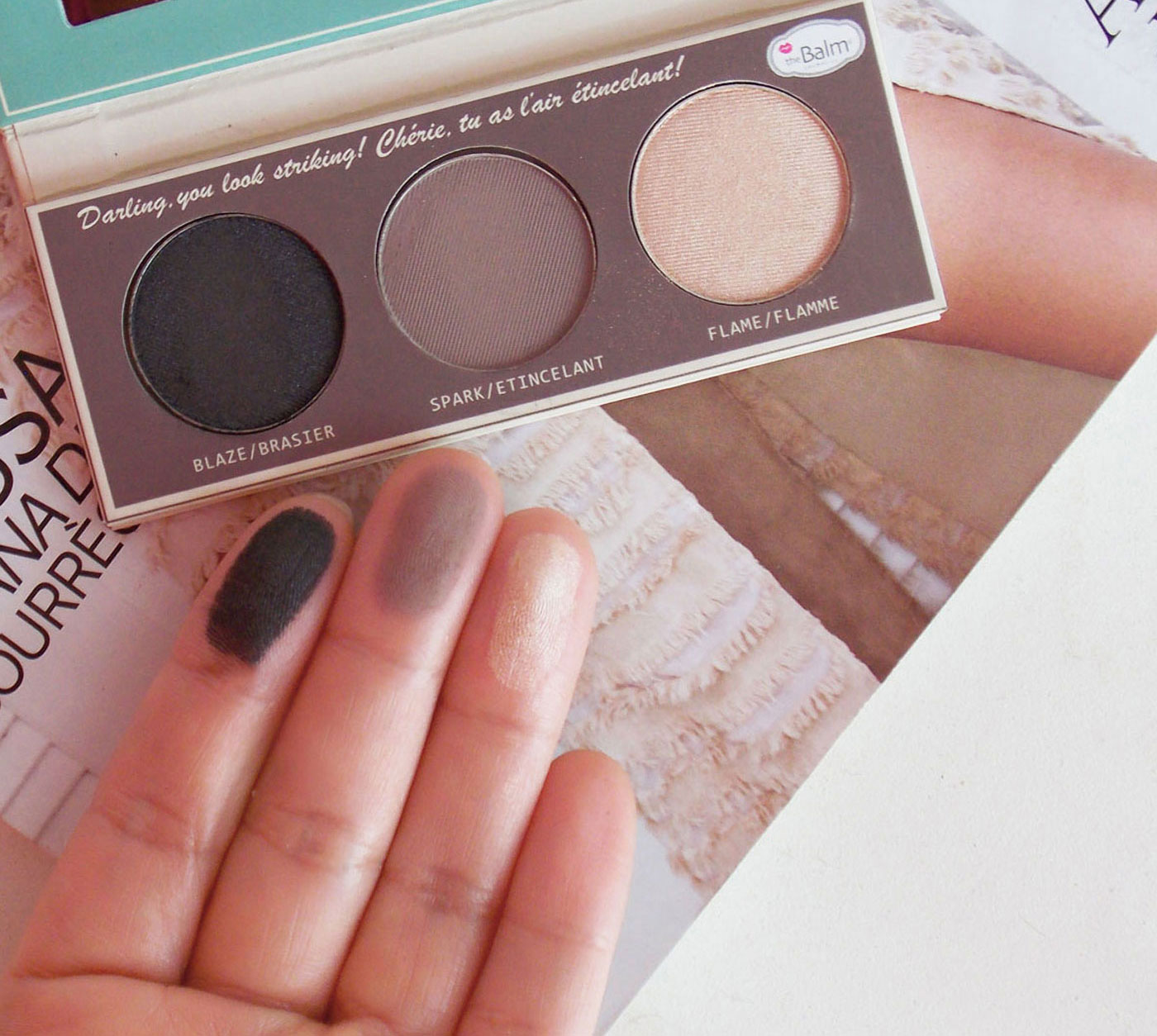 BLAZE
I feel like we're conditioned to think we can only do a smoke eye with mattes, but for me, as long as they're not too gritty or glittery, other types of finishes can absolutely do the job and the result is actually more modern. Blaze is sattiny and perfect for this, because it has some subtle shimmer particles in green and purple that reflect the light on the lid giving dimension to it without looking obvious or chunky. I get intimidated by darker colors and tend to have a hard time smokeying things out, but since this isn't a total black it's easy to build up and blend. It can be used on its own, paired with Spark on the crease or even as liner.
SPARK
I'm not a big fan of cool toned shades, but Spark is beautiful and the kind of transition color that pretty much everyone needs to own. It's matte and can also serve as a brow shade for most hair/skin tones, I used a slightly wet brush for this and didn't find it difficult to work with as opposed to the brown that comes in the California palette which is meant for the brows and it's patchy, difficult to blend and not pigmented enough for such purspose. As a brunette I got a very natural result with Spark, yet it made my eyebrows a little more noticeable and full.
FLAME
If you haven't had the chance to try Mary Lou Manizer, you might want to consider using Flame as a face highlighter. It's a lot like Mary Lou, just less yellowy and soft, texture wise, but once applied it gives a similar result. Highlighters are difficult to hit pan on, so I think it's a good option.
The left swatch is Flame, the right one is Mary Lou.
I wasn't very excited about this palette at first, but considering the amount of things that can be done with it and the fact that all three shadows are smooth and pigmented I'm glad I got it.
Let me know your opinions in the comments below!