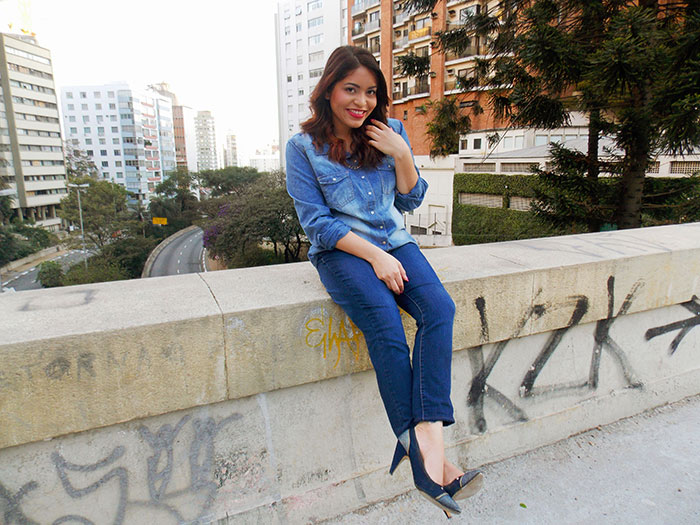 I wore my first pair of jeans at preschool: they had typographic textures at the knees and were provided to every student in public school at the beginning of the year, so everyone was wearing them too. I refused to wear such a mainstream piece so I only wore them once. It was until the age of twelve or so when I got the coolest vintage bottom-zippered jeans from my aunt that I surrendered to denim love. Then, I went from American-flag patched ones to a loudly paneled fuchsia pair. I guess I just didn't like plain denim, even though I wore the no visible sewing lines jeans that were so trendy at the time, proving that marketing when done right can sell you pretty much anything.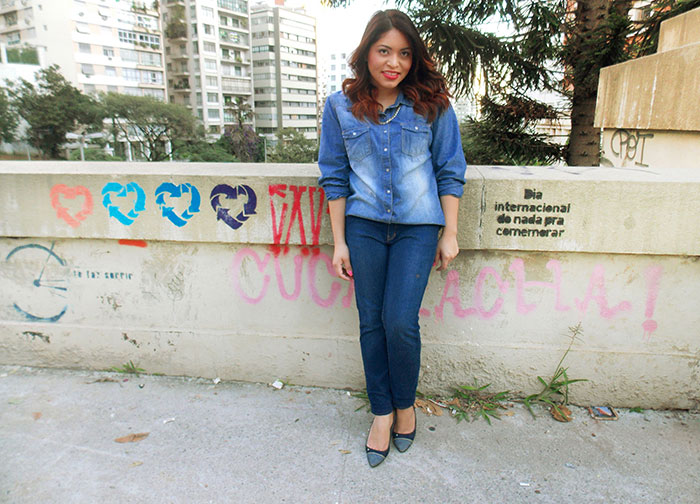 But some stylistas suffer what Eva Cheng calls "fashion phobia" when it comes to denim, because It's so easy that can end up looking plain and boring. I agree that they're easy -and partly that's why we love them so much- but plain and boring? It relies on how you style them. Head to toe is my way to go: I purchased the shirt a few months ago, I just saw and knew it had to be mine, it was the perfect hue and hadn't too much detail going on which makes it really versatile. If I had to wear just one type of jeans, or any other kind of pants whatsoever, they would definitely be dark wash blue jeans since you can pull of so many looks with them.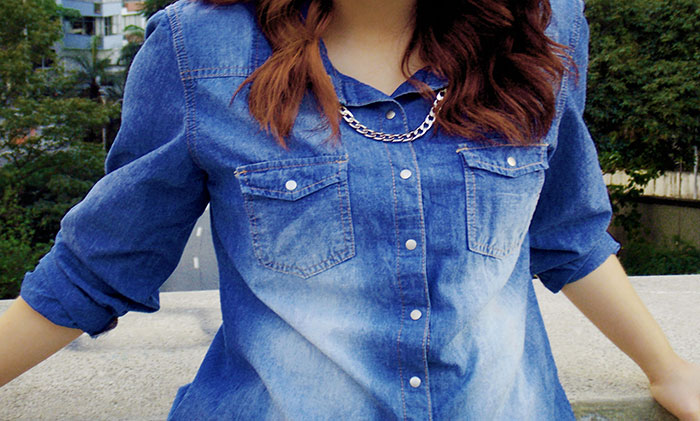 I kept it simple with a chain necklace.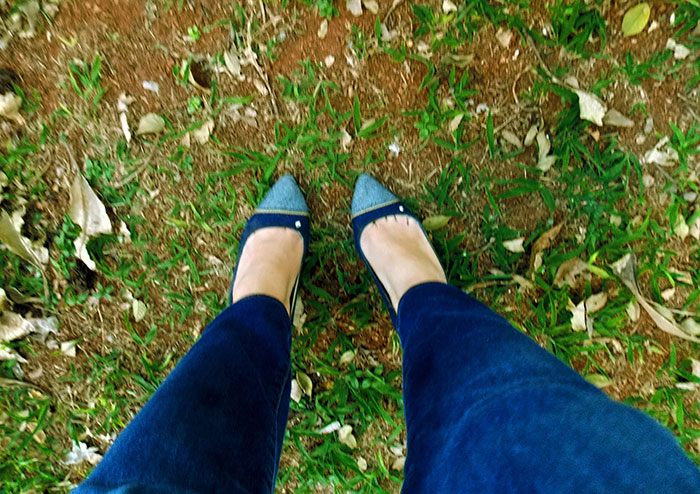 I borrowed the shoes from my aunt, they're probably 30 years old or more. One is a little bit smaller than the other but I still manage to walk in them.  I remember wanting so much to grow up as a child just to be able to wear them. If you read my about page you'll know why they're my most treasured possession.
Denim is now trendy again and seems like everyone has reconciled with it. But trendy or not, this is a staple we're never getting rid off and my converted denim lover self couldn't be more happy about it.