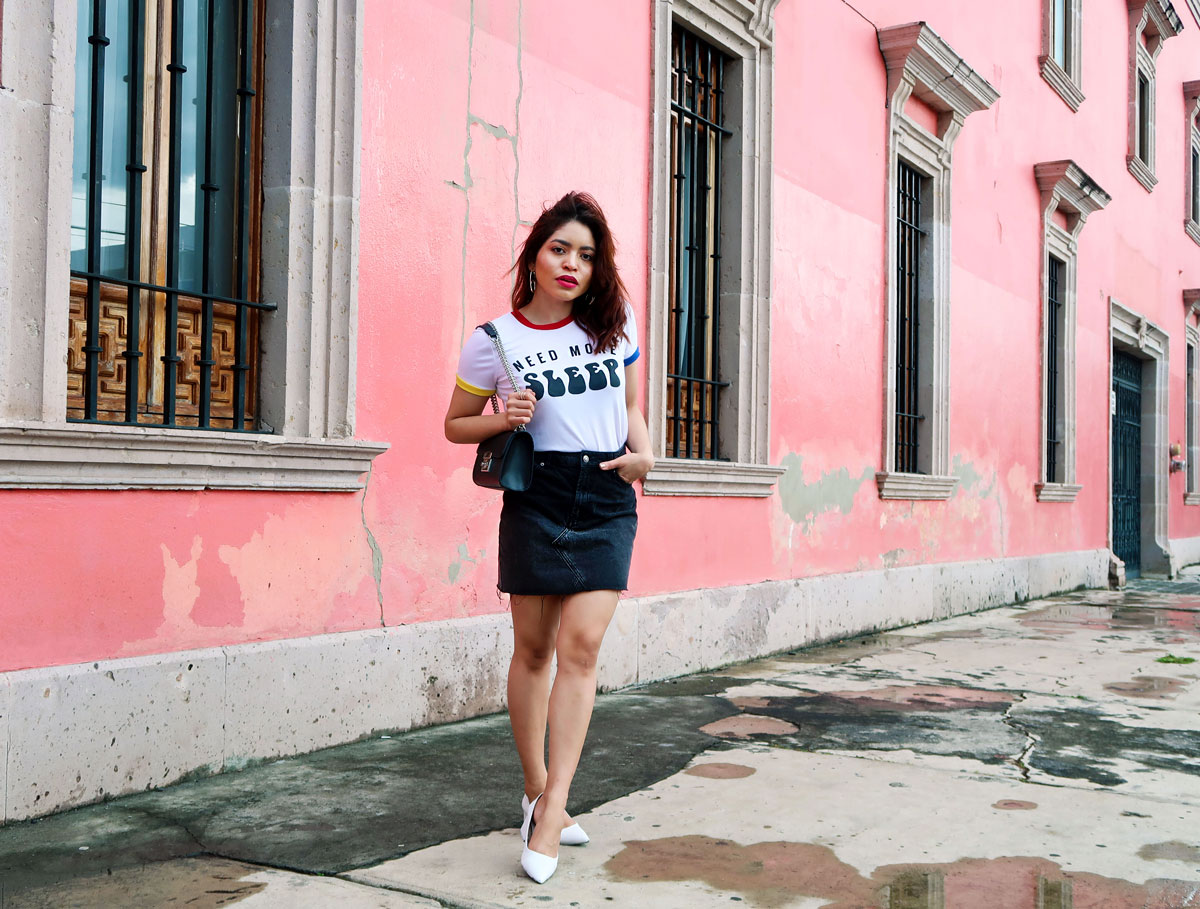 Graphic tees are the perfect solution for busy mornings and "I have nothing to wear" kind of days… or any kind of days, actually.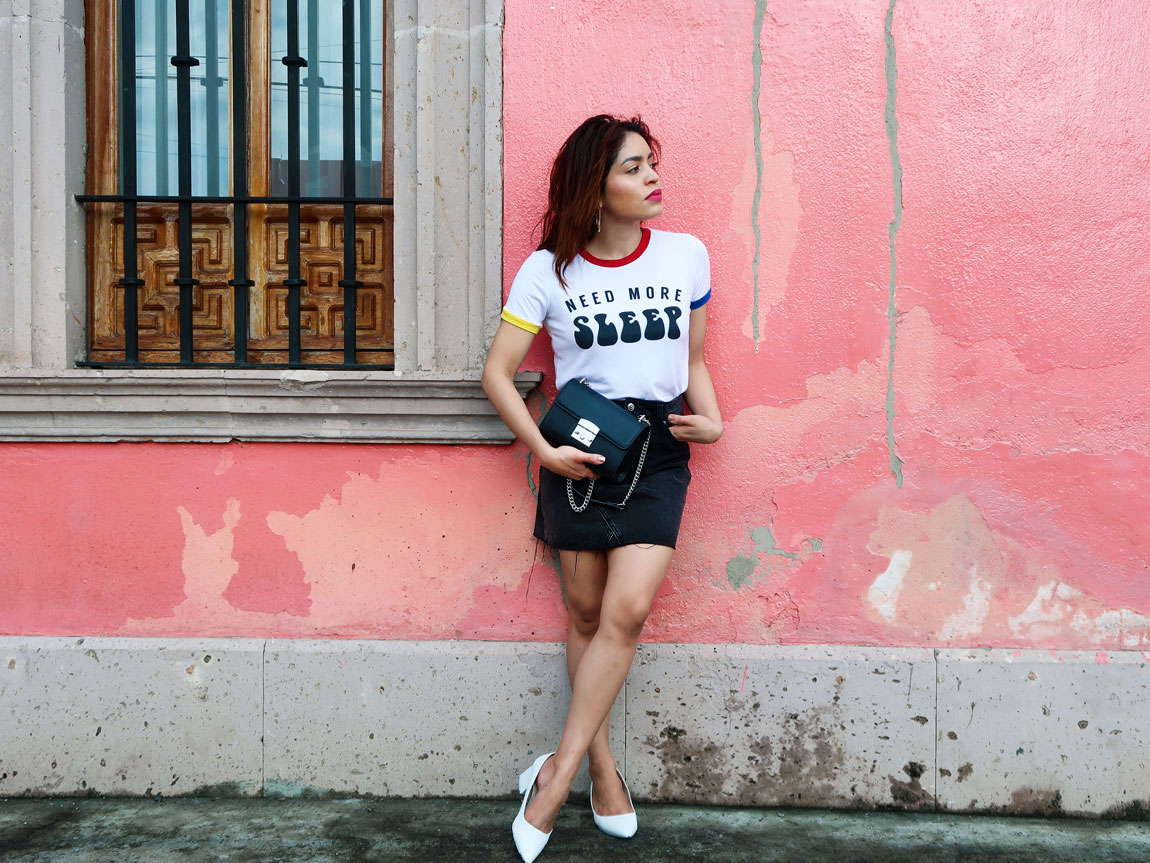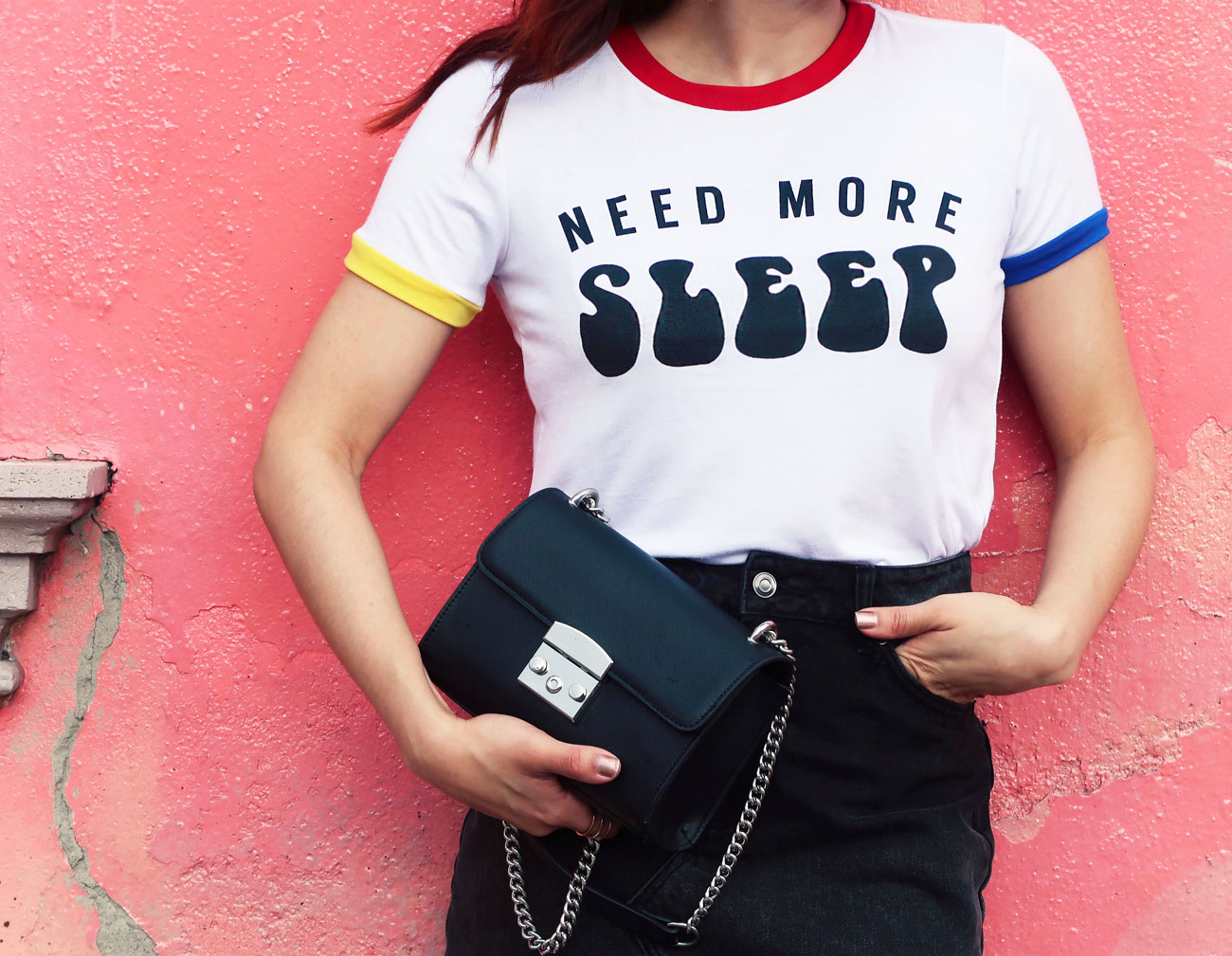 I don't know what brand or designer was responsible for this, but I find crazy how a simple triangular detail on the front was enough to update the good old denim skirt and make it an object of desire again, at less for the season. But that's just how fashion works: it's up to us to decide whether the update worths the investment or not. I went for white pumps to finish up the look, it adds a different touch and goes well with the t-shirt. Hope you like it!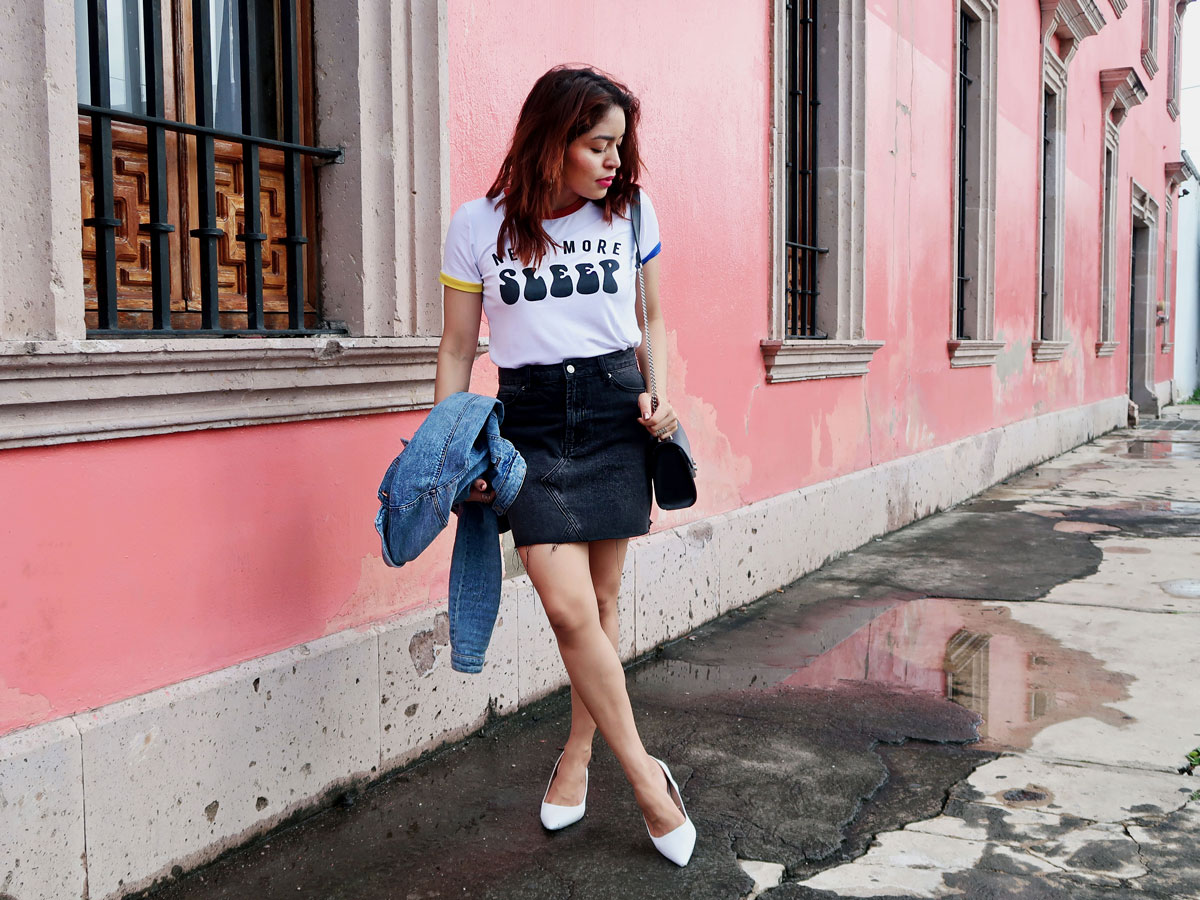 GET THE LOOK:
This post contains affiliate links. I get a small commission for purchases or clicks made through them.