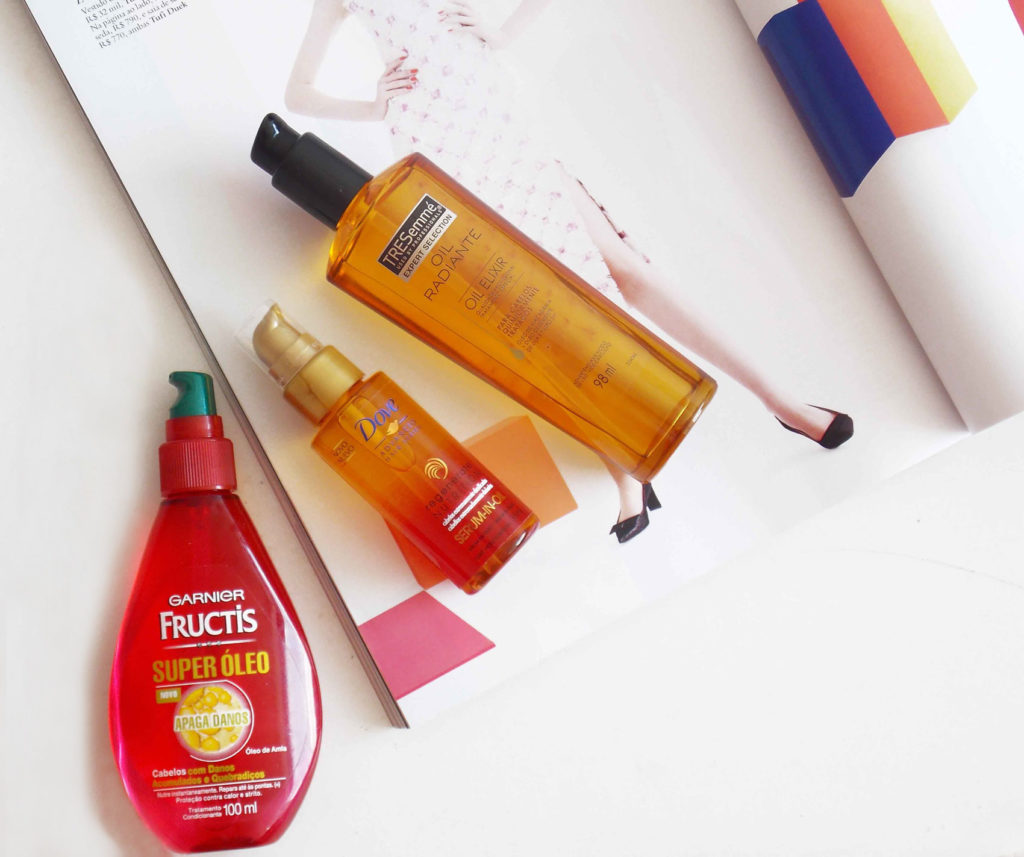 I'm always the last one to jump on the bandwagon of the hottest beauty trend. But after a couple of color experiments and some heat styling excesss my hair was getting difficult and not responding to my usual almond oil+deep conditioner treatment (nothing beats it for me!). One day I found myself standing in front of the overwhelming drugstore hair island and lacking of my favorite serum when I finally succumbed to the hair oils buzz. Here's what I've learned.
THEY CAN STYLE, NOT REPAIR
Because hair is already dead and nothing can really repair it, treating it carefully to keep it looking as healthy as possible is the best we can do. Oils facilitate the detangling process (which is key to avoid breakage), seal the cuticule (only in appearance) leaving the hair smooth and ready to be styled. They also tame flyaways and add a bit of shine. For moisturizing purposes, natural oils are the way to go, they can be little intimidating at first but the results totally worth it. You should proceed with caution if you have fine hair though, as they can weight it down.
THEY'RE KIND OF THE SAME 
From the ones I've tried I can't really tell any noticeable diference, besides the fragrance, packaging and texture, which clearly has nothing to do with the product itself. The Tresemmé one was a winner in all these departments, while the Garnier one turned out not so great.
I STILL PREFER SILICONE SERUMS
Silicones get a bad reputation for causing buildup, but here's the thing: almost every haircare product out there contains silicones, including these kind of oils. As for the buildup problem, it can be easily solved  with a good old deep cleansing shampoo or vinager rinse. With oils I need to constantly reaply to keep the effect going, meaning: more build up and waste of product and money, and they just don't give me that same silky beautiful effect l I get by using the tiniest amount of any silicone serum, but keep in mind it all depends on each one's hair condition and needs.
What are your thoughts on hair oils?