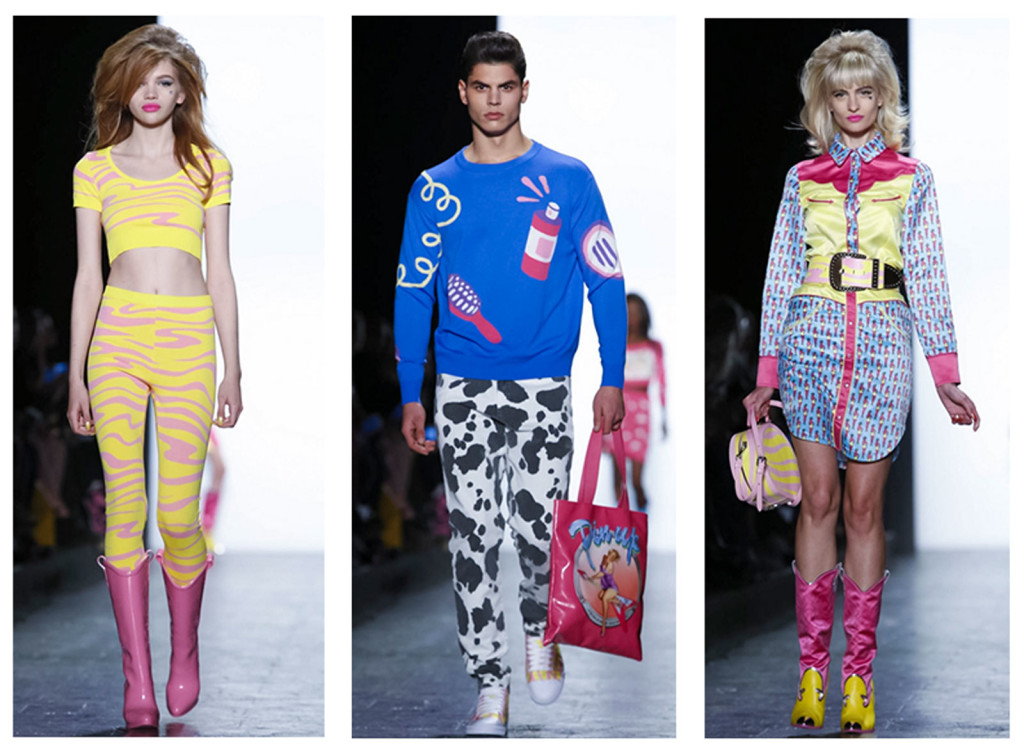 Cowboys and Poodles was the name of Jeremy Scott's Ready to Wear Fall/Winter 2016 collection show that featured a Christmas three like coat, Holstein and outer space prints, a pair of Ren and Stimpy pastel cowboy boots, among other references to pop culture, rockabilly and Barbie Hollywood —he's clearly stock with Barbie.
I'm all for colorful fun fashion, and although I found his debut as Moschino a little annoying, there was a point where I got to think he was some sort of disruptive genius (as I explained here). But then came the Barbie attires and the sale tag dresses… Season through season he takes something from every decade, plus our childhood icons —I'm talking Barbie and the Loonies as Ren and Stimpy are pretty bad already and clearly not for kids— and puts it all together to create unashamedly trashy clothes that get buzz enough to sell overpriced case phones.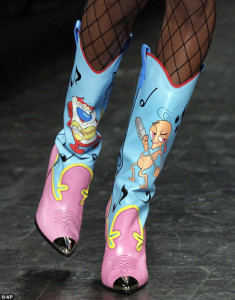 I can't imagine for how long he's going to be able to do the same thing as it all feels more predictable than transgressive by now. If not for the absence of huge logo belts, I see no difference between what should be the DNA of his brand and his work at the maison.
If we think of fashion as a form of art, it can't be judged by what's ugly or beautiful, but unlike a painting you hang on a wall, clothes are made to be put on. The so called people's designer himself has said that the biggest accomplishment for a designer is to see people actually wearing his clothes, but aside from his troupe of celebrities, I can only see a few people dressed head to to toe like Fresh soap. Well, Chiara always finds a way to pull them off.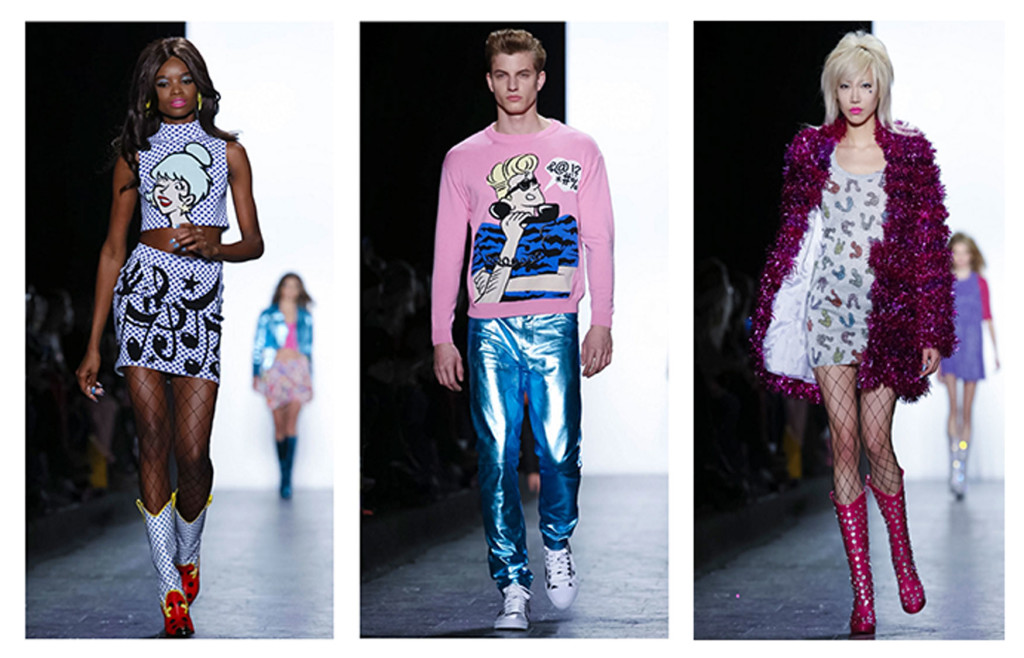 Some cartoonish tops from this collection can be worn —most likely on their own—  but ultimately these clothes feel too pretty-womanesque in an era where minimalism is the new cool and everyone wants to be —even a little bit— like Caroline de Maigret.

Photo Credits: Jeremy Scott and AP