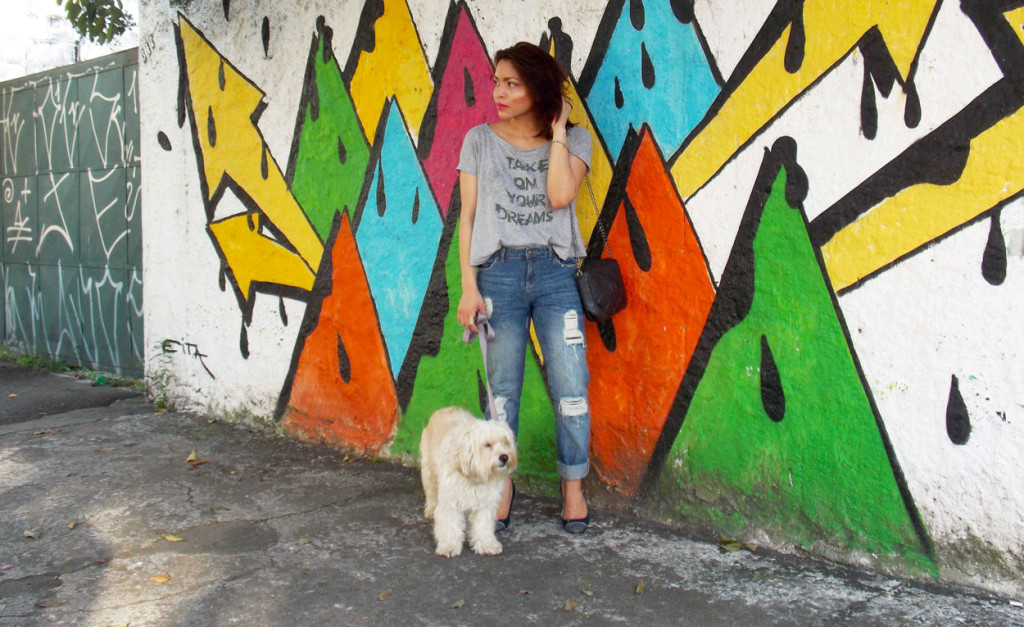 Any casual look can be glammed up with a pair of pumps. These ones have a special meaning for me (read more about it here), and so does my vintage Chanel that I got in Mexico.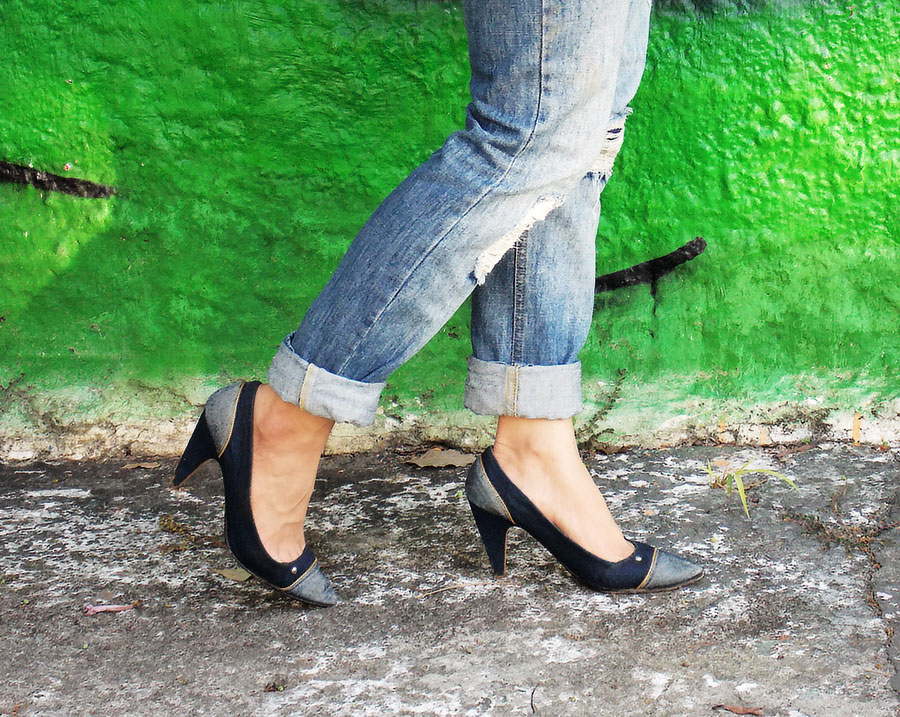 Chanel bags are iconic and an absolute object of desire for any fashion lover. I can't afford a new one, but I do rather having a pre-owned with a classic design. I had to improvise that chain though.
As a shoes and bags design student I've been getting more conscious about the use of leather in fashion. Yet it seems logic to think that the industry is just utilizing the skin that otherwise would be thrown away, the truth is, it's not that simple.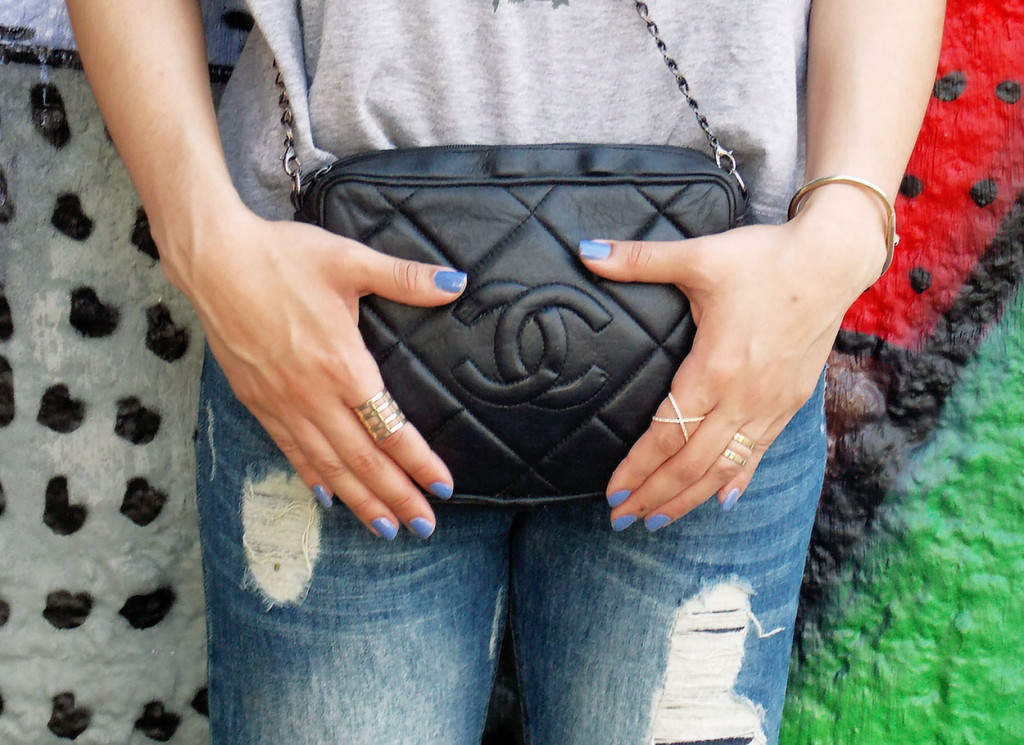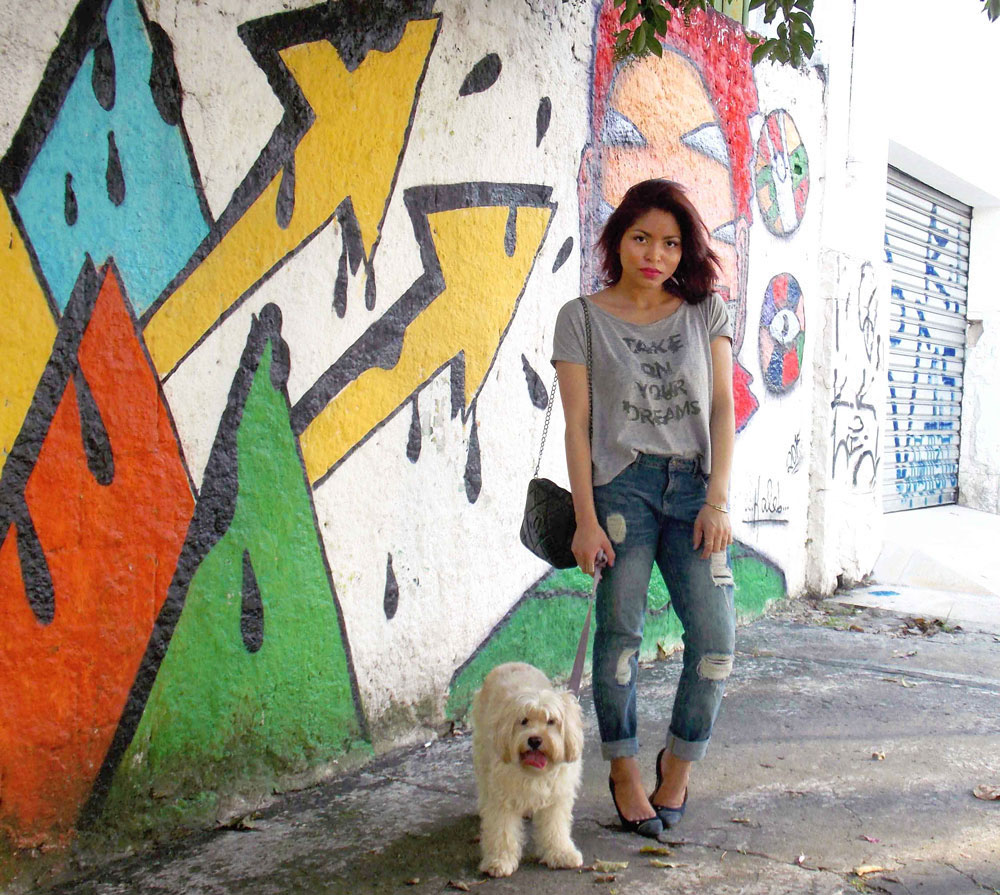 There're a lot of economical interests involved, and in their quest for ther best of the best (in a lot of cases to justify the huge prices), luxury brands end up discarding tons of perfectly usable quality skin. Also, the processes required to clean and dye leather are highly contaminating. We seem to be trapped, because anything synthetic involves environmental damage too, and more often than not, unfair labor practices.
There aren't total solutions for such complex problems, but buying less, buying vintage, and overall more consciously can only help.
I try to make each and everyone of my purchases significative and this this t-shirt  is a constant reminder of going after my passions.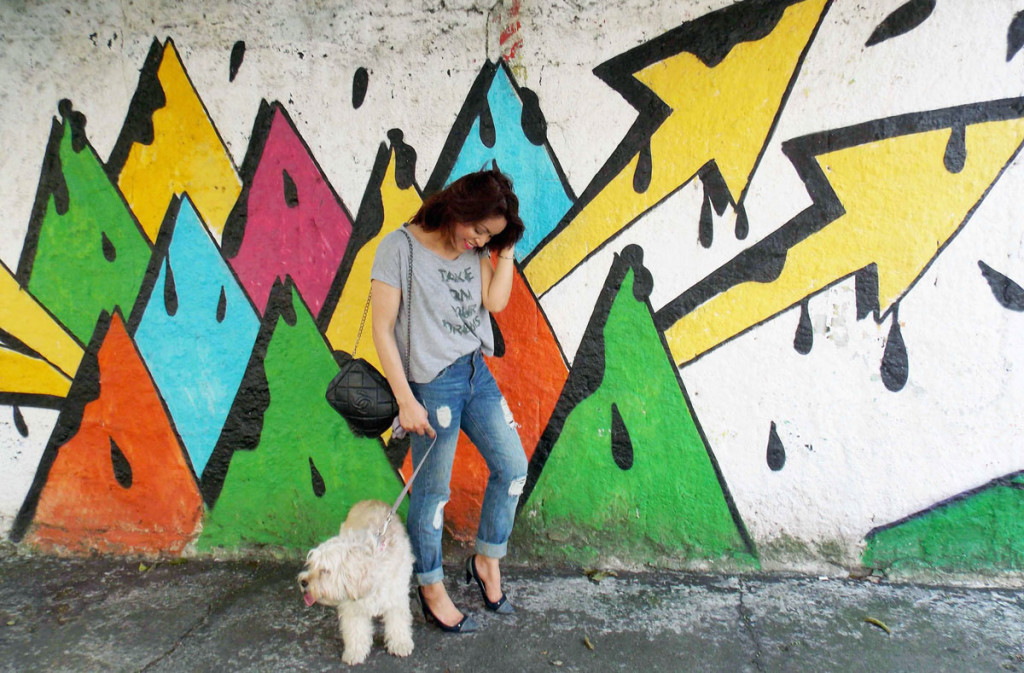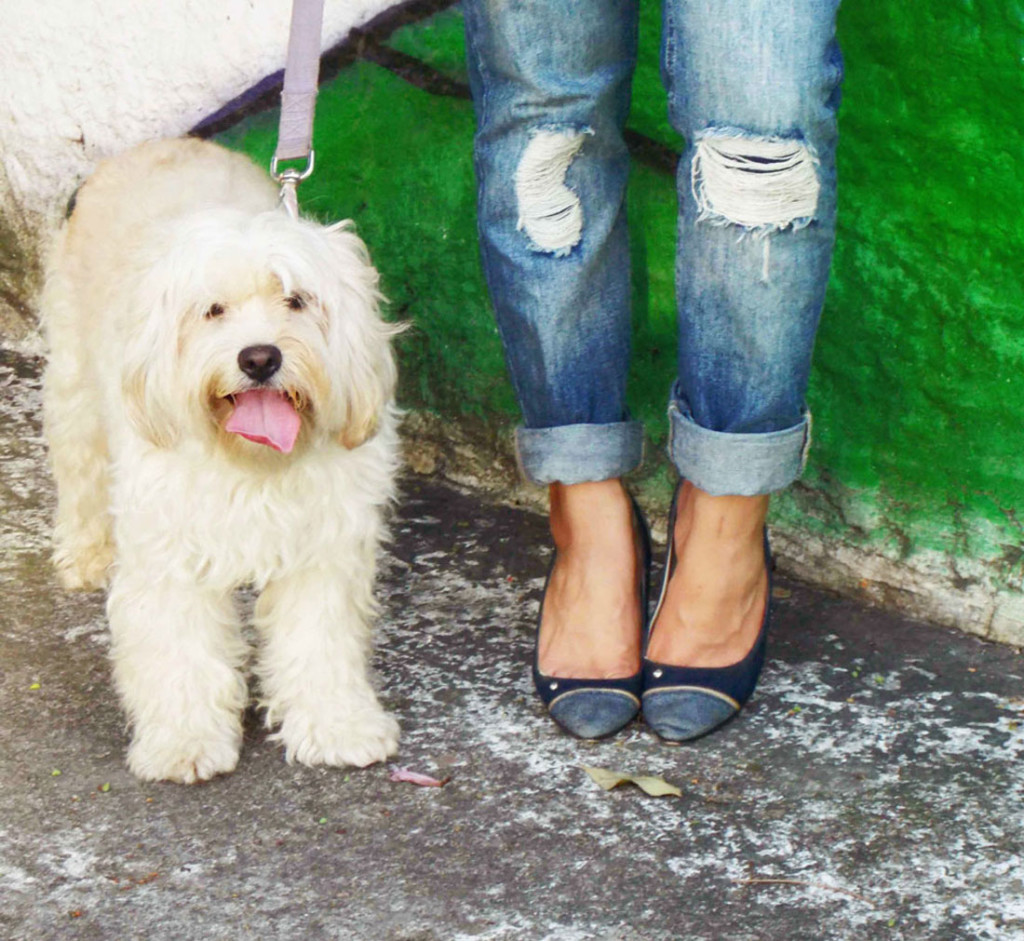 Hope you're having a great week so far. Kisses!
Grise