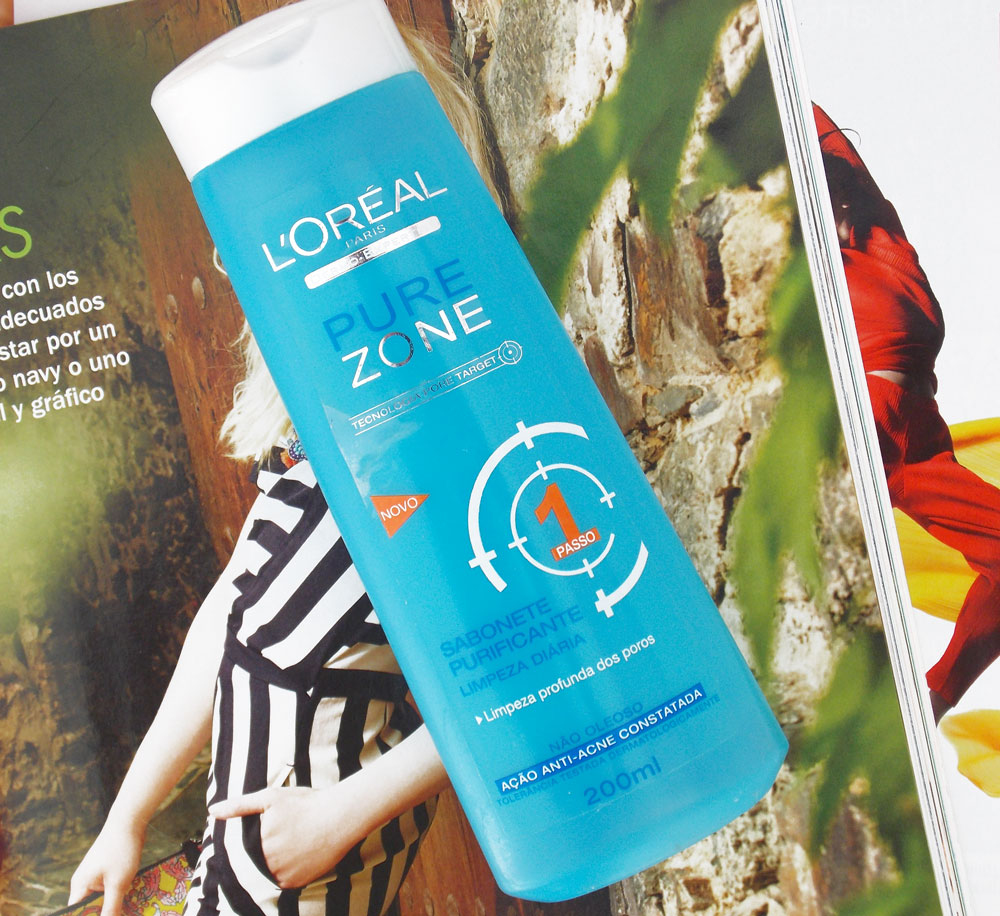 I remember when the Pure Zone line came up years ago: Jessica Biel was ther star of the commercial and I was beyond excited to try it out. Back then I used the three steps togheter and it worked so well that I wouldn't use anything else.
Now that I'm facing adult acne I only use the foaming cleanser (I don't know why but I have a hard trying to find the whole line in the same place here in Brazil) and I have to say it doesn't do much for my skin besides drying it out. In fact, it isn't recommended for dry or sensitive skins, however I still prefer not to skip salicylic acid on my routine so I try to use it on moderate amounts and compensate with a good mosturizer.
How I use it
I started using it with a facial brush to exfoliate my face but I can't do anymore because it's way too delicate now. I'm using it on mornings before my moisturizer at the moment and as the first step to remove my makeup which I love because it gets rid of almost everything making the whole process easier and faster.
If unlike me your acne isn't severe or it's just starting out I think this might  be a good drugstore option to control it.