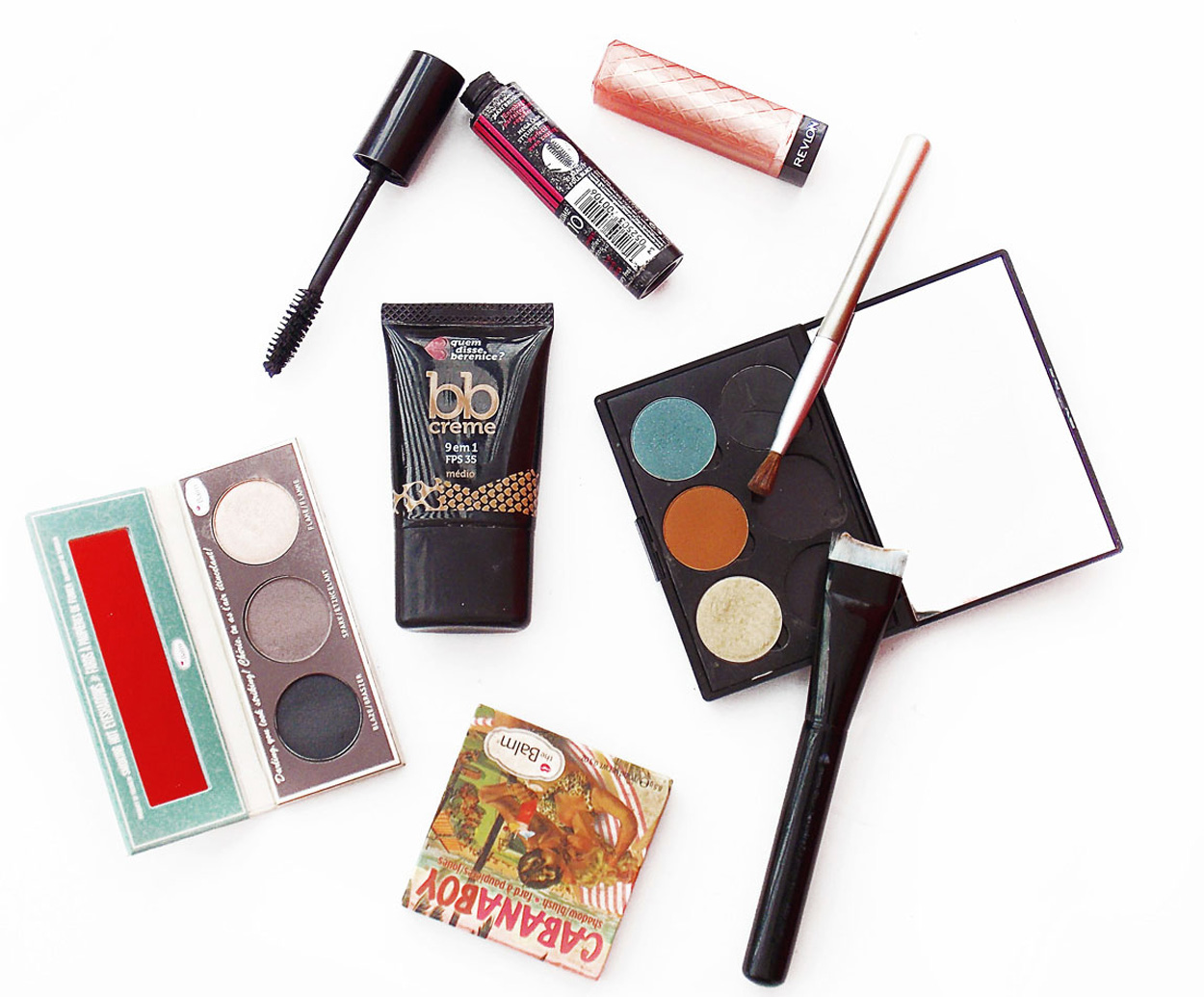 START WITH A SMOOTH CANVAS
Exfoliate first. Makeup will hold better and depending on your skin type you'll avoid dry patches or excess oiliness.
Apply an oil-free moisturizer and then primer: it forms a barrier that keeps skin's oils from interfearing with makeup. Prime your under eye area as well to prevent creasing.
If your skin is dry stick to your regular primer and moisturizer to avoid makeup clinging to dry patches.
GO WITH AN OIL-FREE LONG LASTING FOUNDATION
Emollients contained in oil foundations shorten the wear of it.
PICK A DENSE CONCEALER
Or go for a stick presentation. Liquid ones fade away quicker. Apply it in thin layers and then powder everything with the help of a sponge.
FOR THE EYES
Apply eyeshadow primer, followed by a long wearing cream shadow. Set with a powder eyeshadow on the same color.
Working with powder eyeshadows only? Apply a little bit of loose translucent powder after primer and between every coat of color, this way the pigments adhere better.
Use gel liner. Seal it with translucent powder and apply an eyeshadow in a matching tone.
FOR THE LIPS
Choose matte, dense pigments. Fill in the lips with liner, apply a first layer of lipstick, then dust powder over the lips and apply a second.
Try a liquid lipstick, they're silicon based and tend to last longer.
Or simply, do a lip stain.
GO BOLD WITH BLUSH
A pigmented blush will keep visible through the day, even if it fades.
THE WATERPROOF DEBATE
If you're not going to the beach/pool, chances are you'll be ok with regular mascara. Pick a waterproof formula if you suffer from watery eyes or your lashes don't hold the curl well through the day.
NOT YOUR HANDS
Avoid adding extra oils to your face by using brushes to apply your makeup.
Those are my tips to help makeup last longer. If you have more, feel free to share them in the comments below!