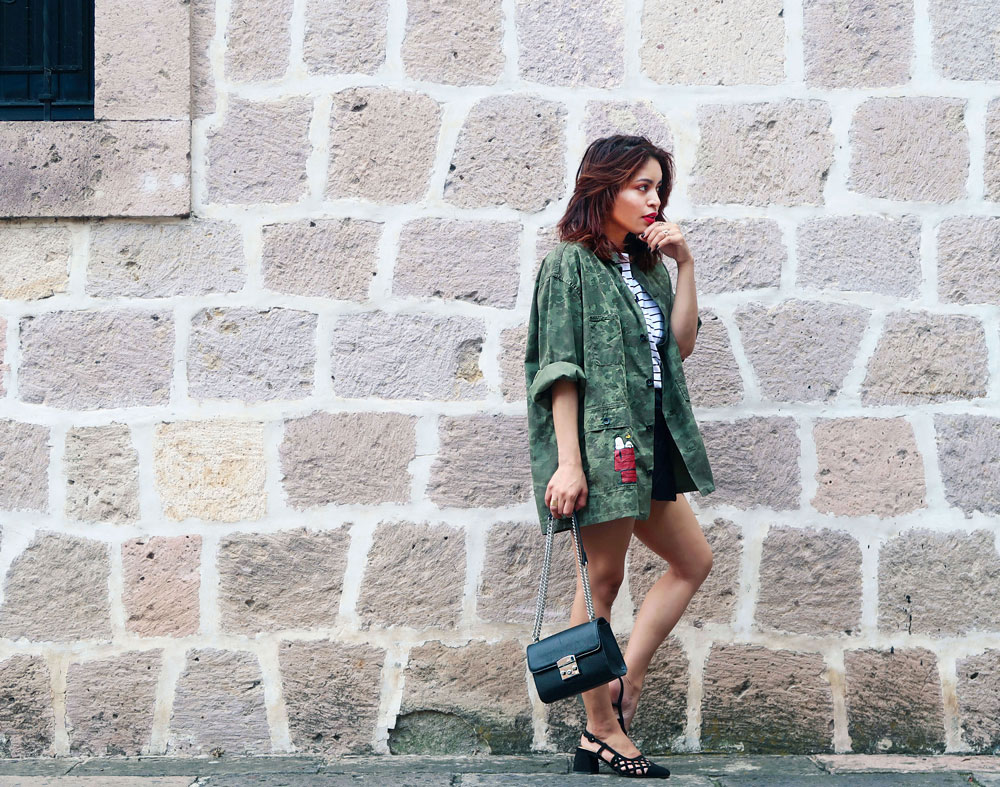 If it wasn't because I love Snoopy so much, you would never see me wearing militar inspired clothing. It helped that the jacket was on sale tho.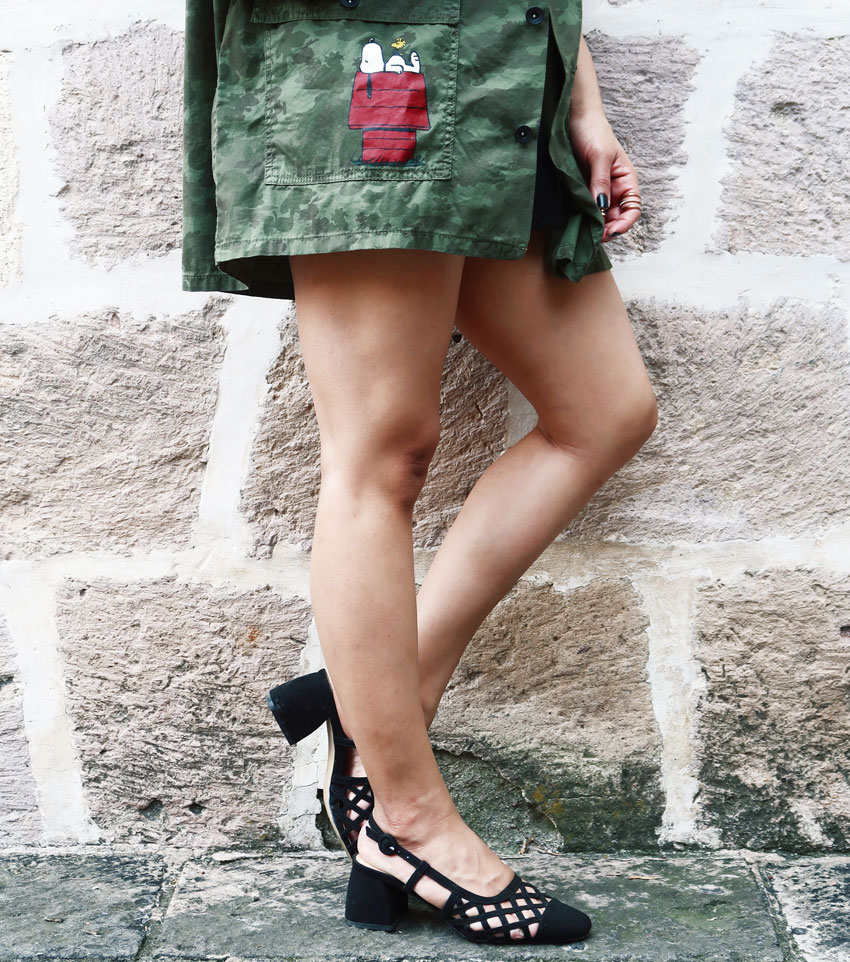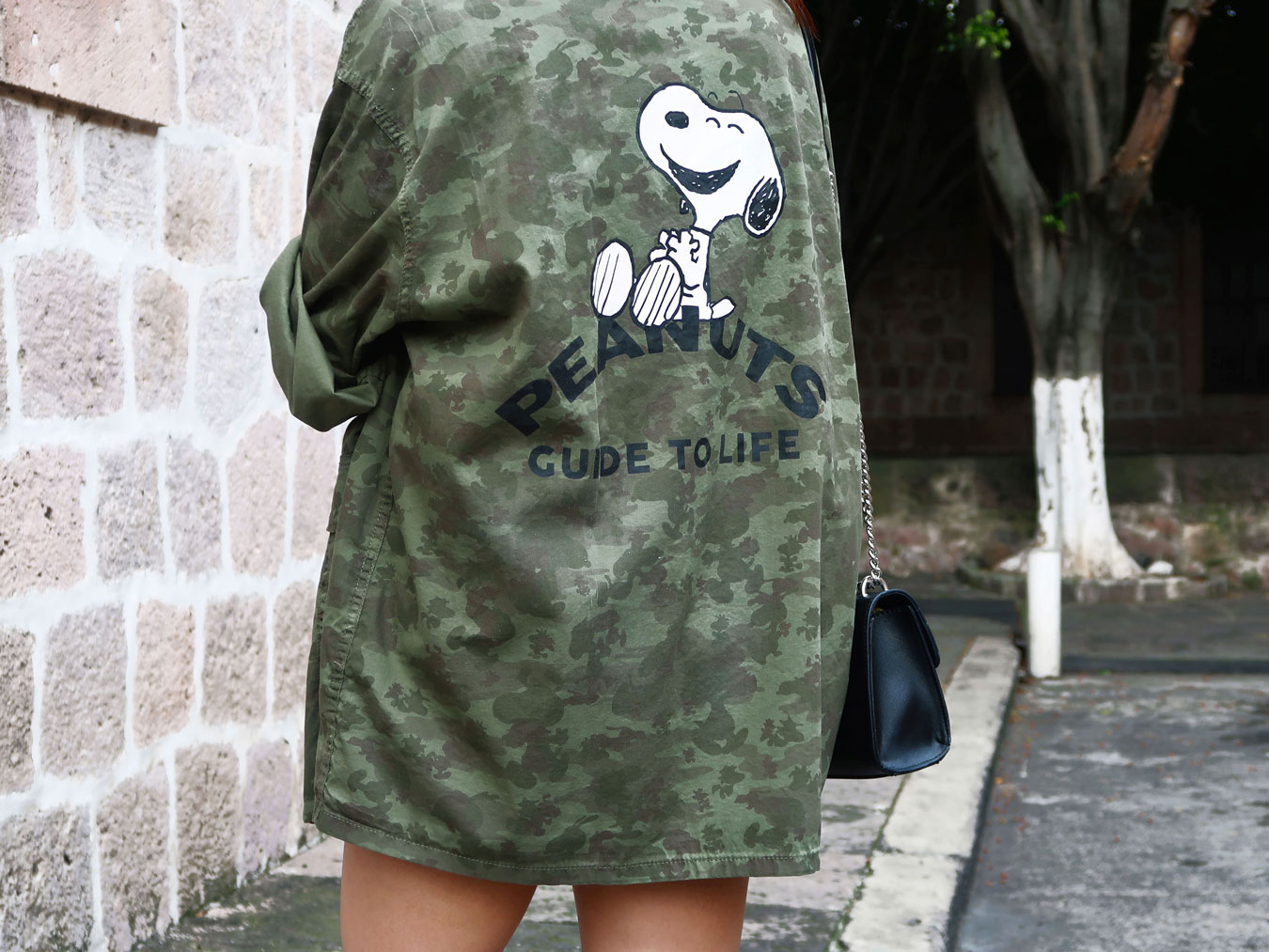 For a feminine touch, I paired it with a skort+granny shoes, and instead of the predictable plain white tee every still guide will tell you you need in your life and I don't even own, underneath I'm wearing a striped top.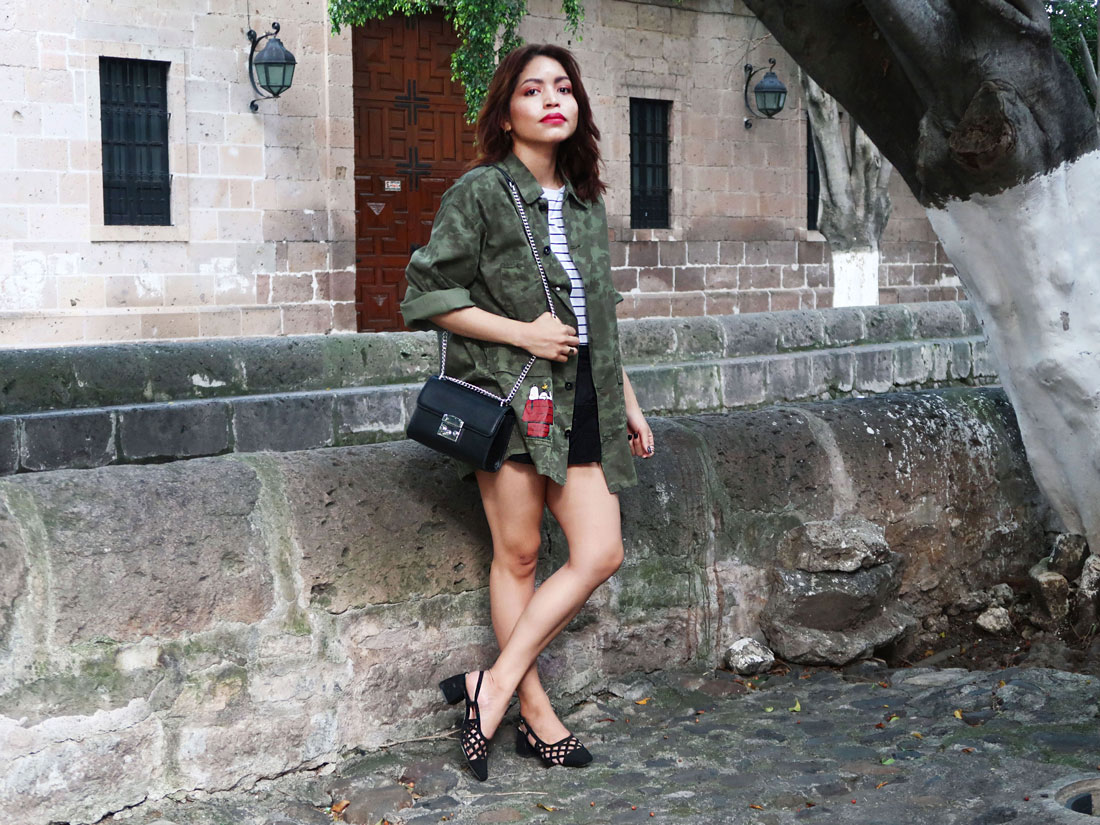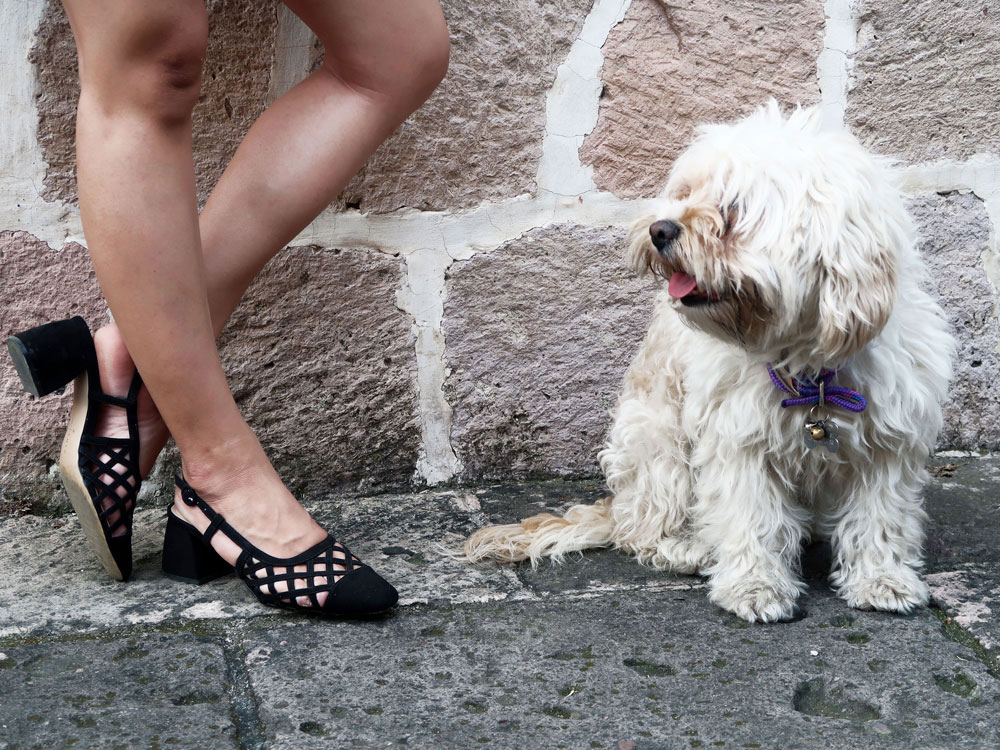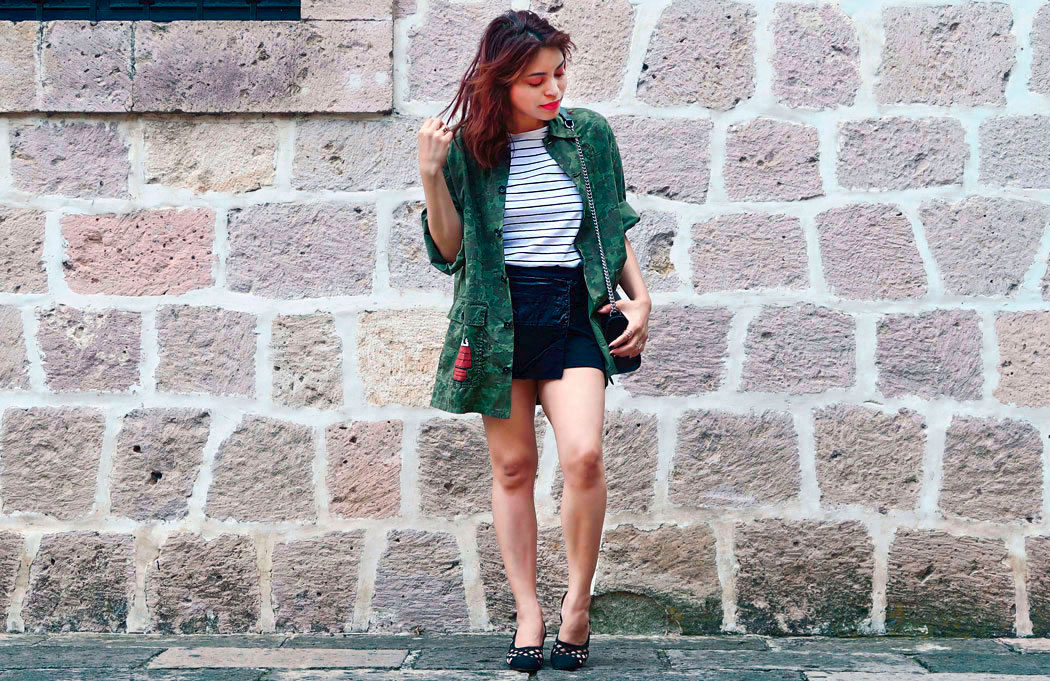 I guess I' obsessed about graphic prints, but also, rigid style and outfit formulas are boring, limit our expression and frankly, make us all look the same. When you find your staples, you don't need anyone to tell you what you should and shouldn't have in your wardrobe! Don't you think?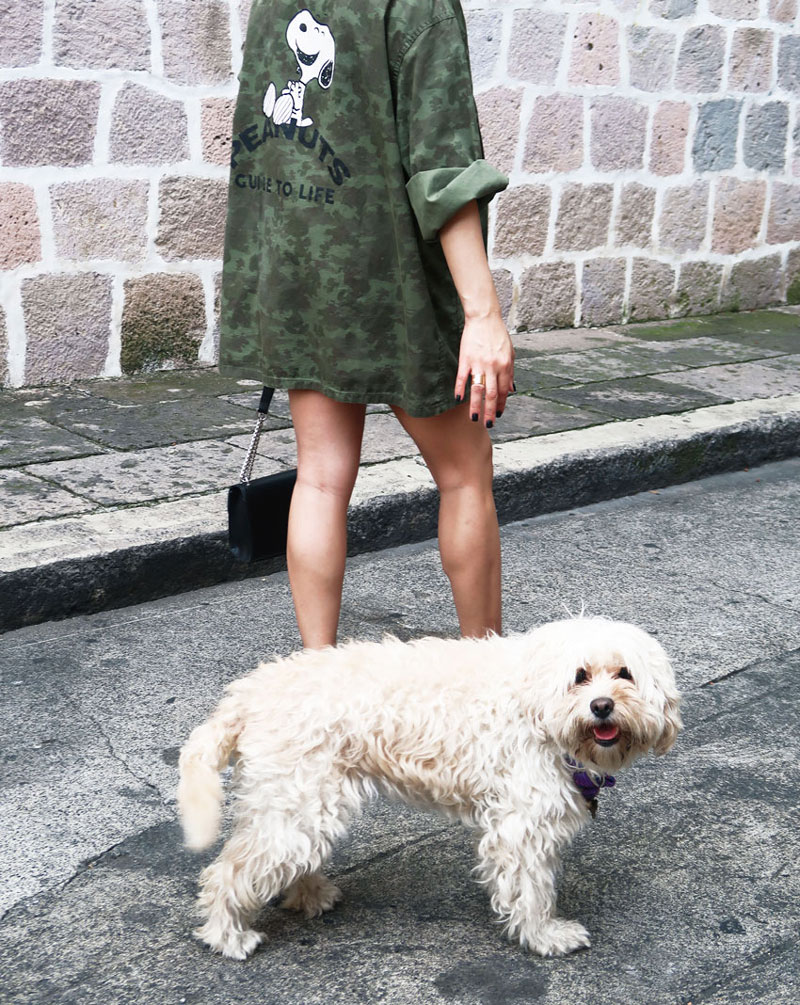 GET THE LOOK:
This post contains affiliate links. I get a small commission for purchases or clicks made through them.