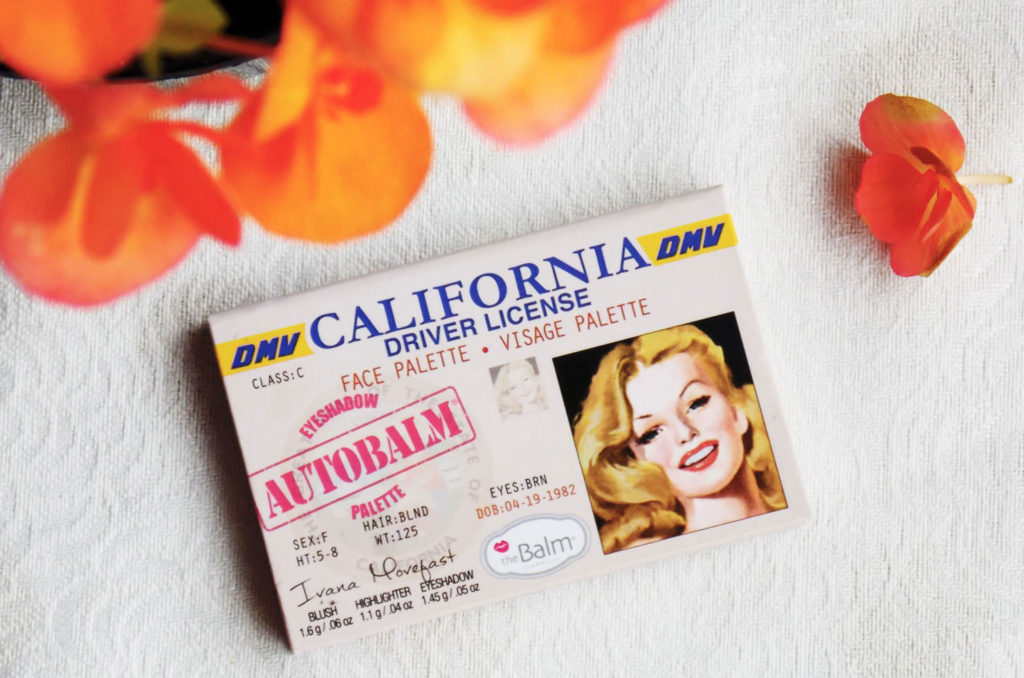 I'm back! Today I bring you a review on the theBalm Autobalm California Face Palette. I've been using it for weeks now and I'm ready to give you my opinion!
This palette has a nice variety of multitasking products in a sleek packaging that can come in handy for touch ups. Personally, once I'm done with my makeup I leave it as it is, so I got it thinking it would make a practical travel palette and well…it's not. Of course I need foundation, concealer, lipstick and brushes to do my whole makeup, but still, I try to take with me the less amount of products as possible when I'm traveling and just keep things simple and low maintenance.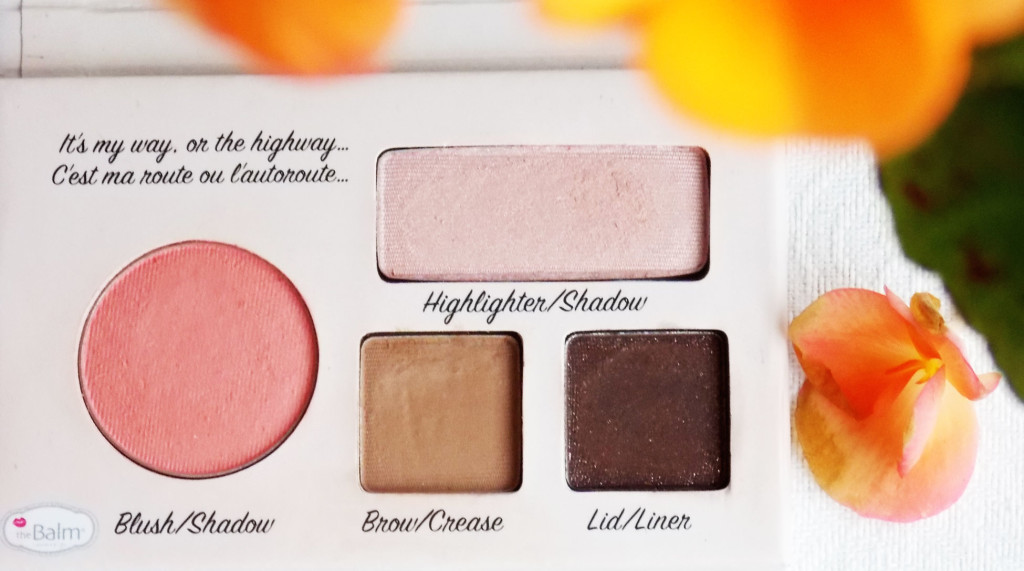 With this I'll also have to take a neutral vanilla shade with me to use it as my base and probably definitely a highlighter because I cant' go out without highlighting my brow bone and this highlighter just doesn't get the jobe done for me. I'll explain why in a minute.
LET'S TAKE A LOOK AT THE SWATCHES: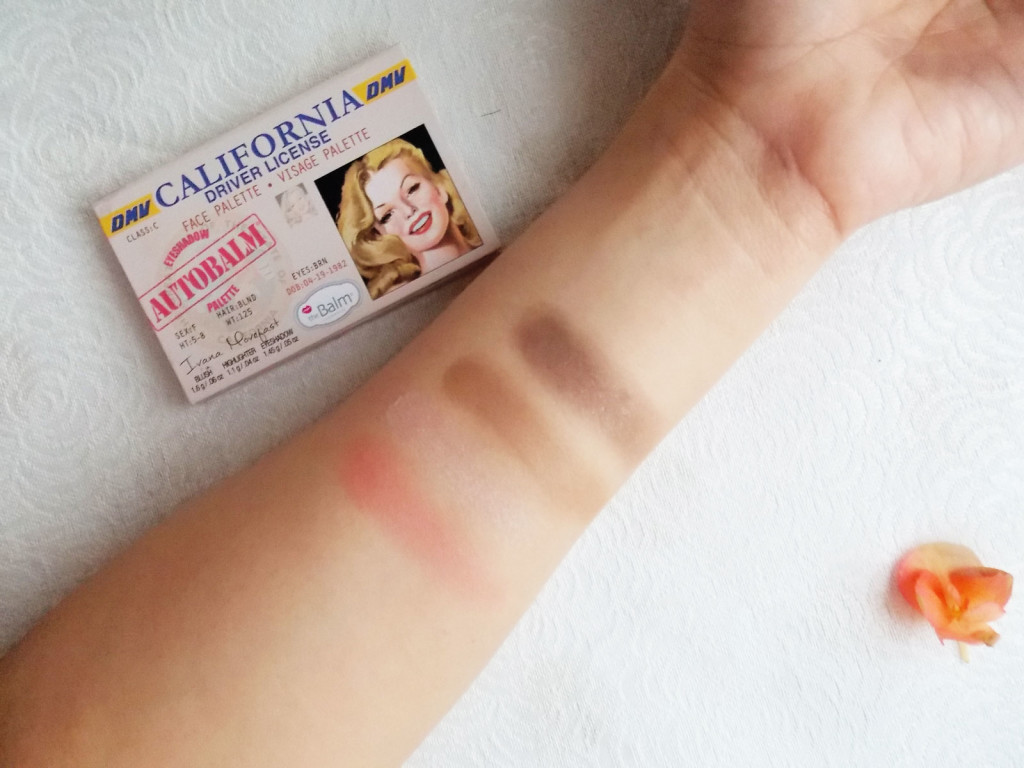 THE BLUSH/SHADOW
It's peachy-pink tone with enough pigmentation but nothing amazing. A small blush brush and a light hand is the way to go with this because it tends to get very dusty.
THE HIGHLIGHTER/SHADOW
I'm sad to report this is a powdery boring shade and not a highlighter whatsoever, since the shimmer disappears on the skin once you apply it. I also think a goldeny shade would've worked better with this color range.
THE BROW/CREASE SHADOW 
This is great to use as a transition color or even as a contour shade by applying it with a small brush and then blending it out with a bigger one. As a brow product? Not so much. I don't know about you, but I don't like to spend ten minutes doing my brows and this fades away while blending, so I have to constantly pick up more product with my brush, which creates a dusty mess. A total waste of time and product if you ask me.
THE LID/LINER SHADOW
It came up a little patchy on the swatch but I think it's a cool alternative to black liner. I like to apply it wet for better results.
FINAL THOUGHTS 
You can make a good use of this palette and create beautiful looks with it, but compared to larger palettes from the brand like the Nude'tude or Nude Dude (review here), these colors lack of pigmentation (it took me about two to three swatches just to build up this intensity) and the formula is more on the powdery side. They're easy to blend though.
Now, theBalm has definitely changed the makeup packaging game with their incredible designs, so if you want to get it just because it's too pretty then go ahead, but grab it on sale because it doesn't worth the whole price ($18.00 last time I checked) in my opinion. Finally as all the products from theBalm this palette is paraben-free and not tested on animals.
If you prefer more cooled tones check my review on the Hawaii Palette.
Are you planning to grab this? Do you own it already?