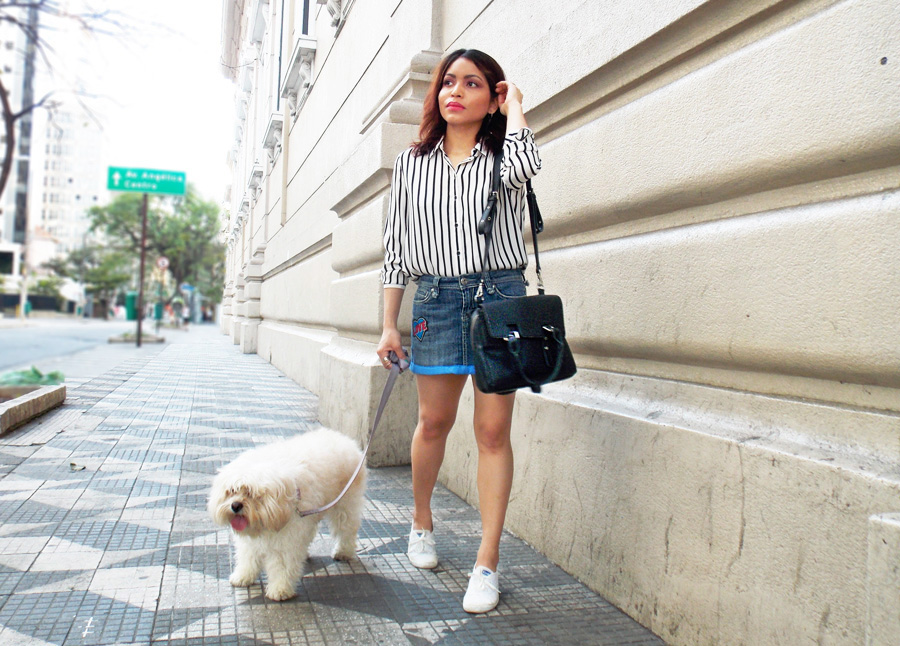 With minimalism taking over fashion everything became black, white, grey and normcore. I consider a minimalist myself, but if you've told me three years ago that I'll be wearing these colors (and sneakers!) on a daily basis, I probably would have rolled my eyes. On the other hand, we have the "girls just wanna have fun" trend started by Anya Hindmarch's cute custom patches, which was a much needed breath of fresh air (before everyone copied it!), because let's face it, things were getting slightly boring. Now, I don't see myself wearing patches all over just because they're trendy, but I do like to have a little fun with my clothes.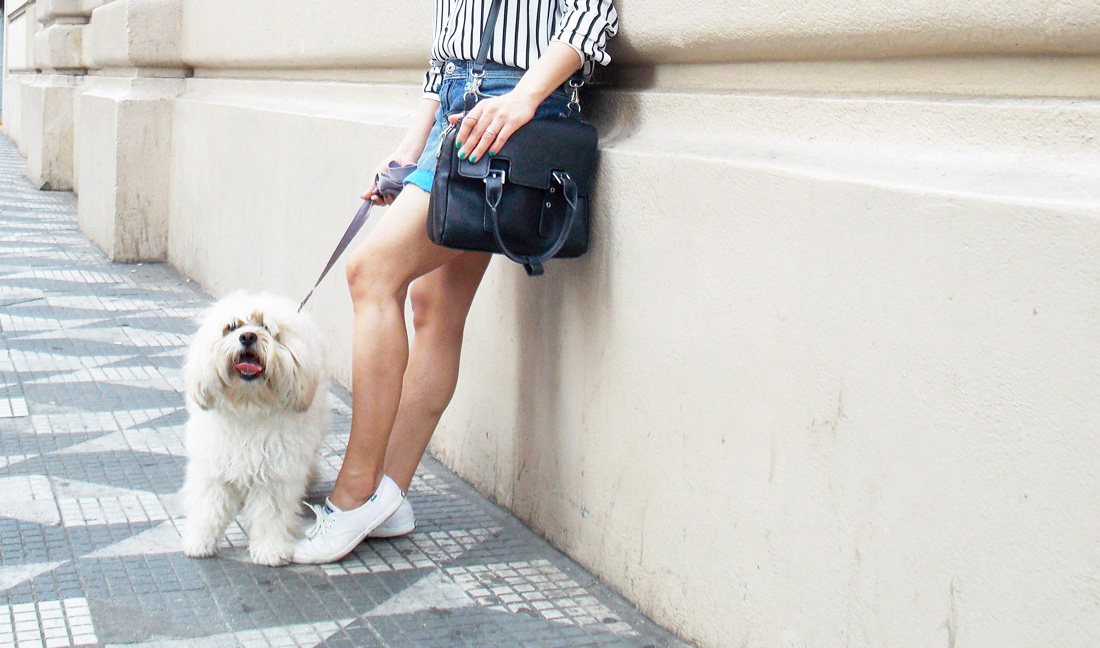 Fashion is this perpetual and fascinating dance between opposites. The way we evolve with it, the choices we make, while staying true to ourselves, is what makes style.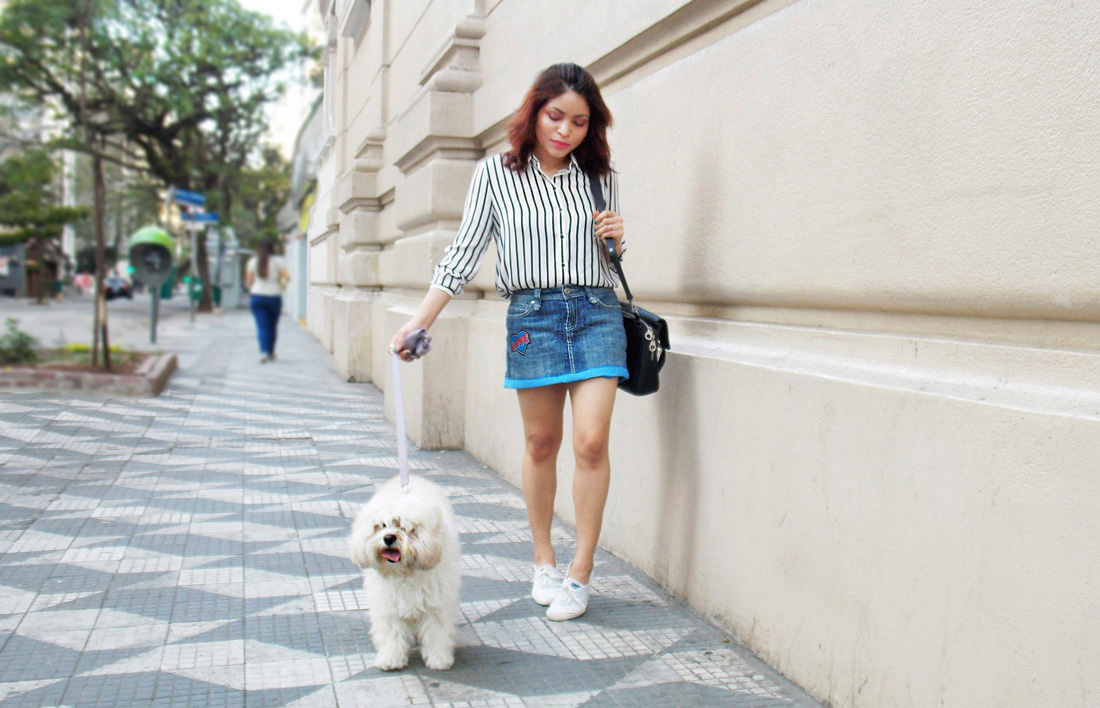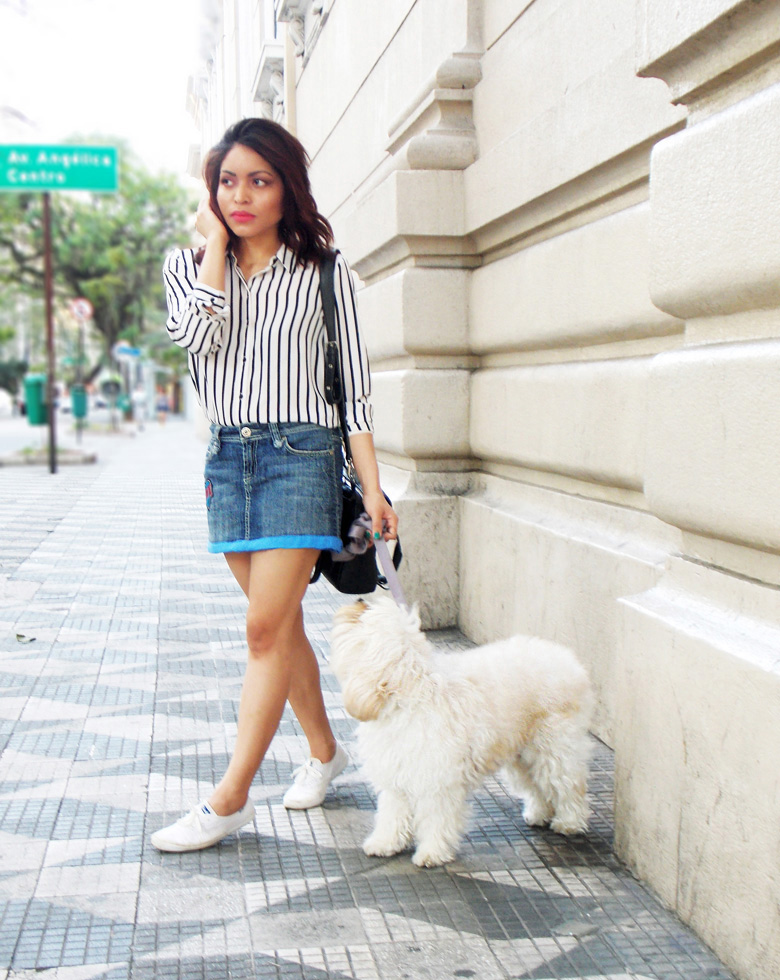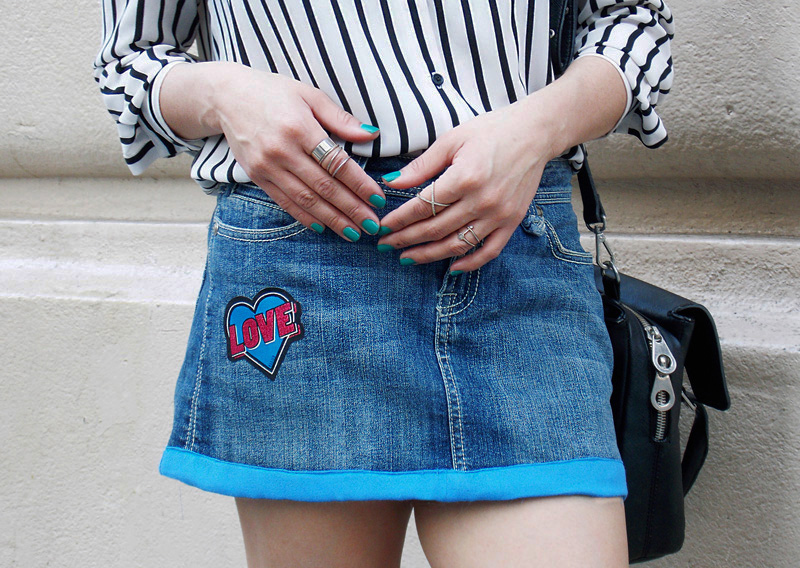 Destroyed denim skirts have made a huge comeback, but I wasn't really convinced about this Bongo one. I  have it since I was a teenager and never wore it, but funny enough it has survived two country movings. I guess it was just waiting for a chance. For an update I added fabric from this dress to the bottom to cover the fringes. The patch came as a gift in a magazine. I gotta say I absolutely love it now!